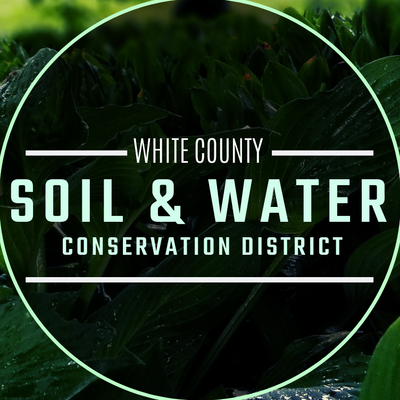 2021 would have been the year for White County Soil and Water Conservation District's 75th Annual Meeting. Due to the COVID 19 pandemic, a General Election of Directors and Landowner Appreciation lunch will replace the SWCD Annual Meeting.
A General Election of Directors will be held on Thursday, February 18, at the Floral Hall of the fairgrounds between the hours of 7:00 am and 5:30 pm. The public is invited and encouraged to come to vote for two Directors for the Soil and Water Conservation District board. Laura Whitsitt and Mark Colbert are up for re-election. All landowner or occupiers of White County of legal voting age are eligible to vote.
Award recognitions for Conservationist of the Year and Poster Contest winners will be published on February 10. Support and attendance of the SWCD's past Annual Meetings is sincerely appreciated, and it is hoped we can return to a "more normal" format in 2022.
Between the hours of 11 am and 1 pm, McPeak Fish Market will provide free carryout fish dinners. Please RSVP for lunches by February 10 by calling SWCD staff, Debbie Gray or Jewel Brooks, at 618-382-2213, Ext. 3, in order to provide an accurate meal count. Lunch will be canceled if the count does not reach the required minimum.
CDC and public health guidelines will be observed, and those attending are requested to drive up and remain in their vehicles.