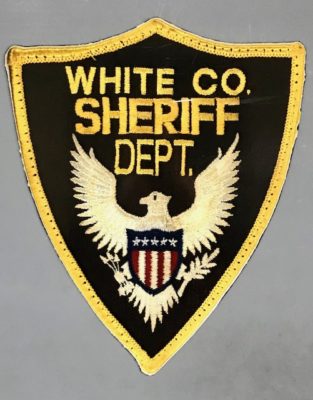 Sheriff's Reports; Monday 7/12
The White County Sheriff's Department reported a warrant arrest, a criminal trespass to property plus a report of a possible stolen vehicle title since Friday.
Sheriff's Deputies arrested 32 year old Andrew S. Ellis of Evansville shortly after 10 Monday morning on an outstanding warrant out of Posey County.
The deputies were called to a rural Carmi residence on a report of Ellis acting erratically and causing a disturbance. Upon arrival, the deputies discovered Ellis was wanted in Posey County for attempted unauthorized entry of a motor vehicle.
Posey County has a 250 mile extradition radius, which White County falls into, meaning Ellis was arrested and held pending posting of $2,500 bond and extradition to Posey County.
Earlier in the day, Steve Talley of 1585 County Road 900 East, Carmi, reported criminal damage to property. Talley explained to authorities that the suspect was observed letting a rope down that blocked the entrance to Talley's rural location of S & E Towing. He explained the suspect had a vehicle on the lot, which had been towed, but the tow fee had not been paid.
That incident and investigation continues.
Friday evening, the sheriff's department received a report of a possible stolen title.
Alison Barbre of 701 North Summit Street, Carmi, reported that incident just before midnight Friday.