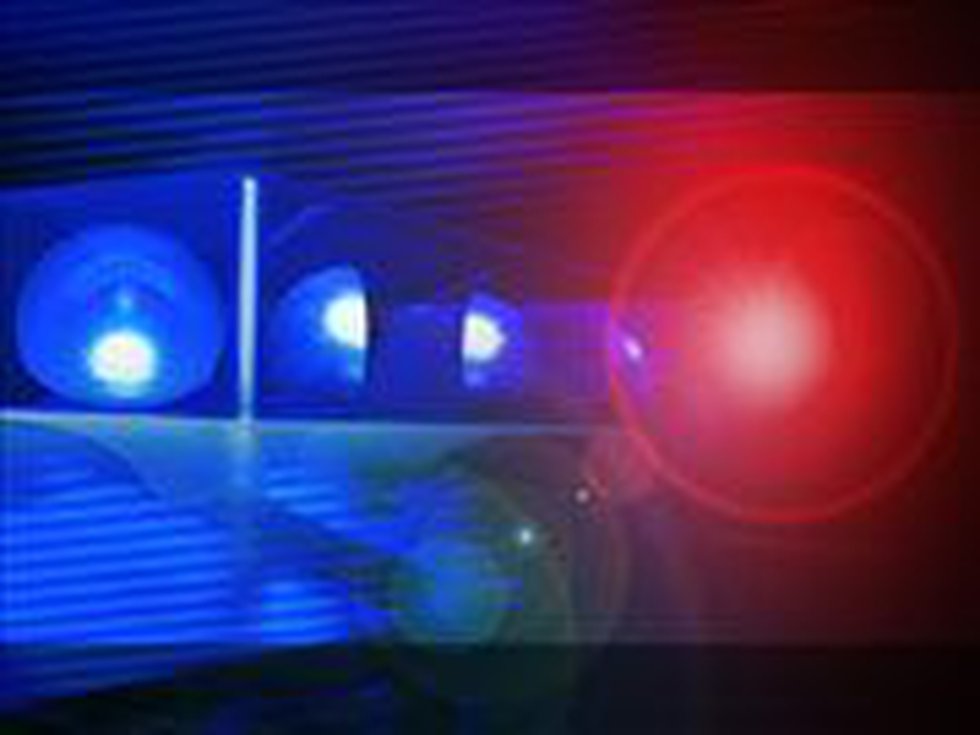 Sunday at about 10:30 AM, 57 year old Vanessa Rafferty of Mt. Carmel reported her ex-husband Glen A. Brown, 60, of Owensville, Indiana was inside the residence at 583 US Highway 45 in Norris City.  He had been asking where he could find Rafferty, as he wanted to give her back her personal property.  She told the officer she had an Order of Protection against Brown issued in Wabash County that's valid until December.  After speaking to Brown, he said he was aware of the order, but thought it had been dismissed when his and Rafferty's divorce was finalized last July.  The Order was verified to still be in effect.  Vanessa Rafferty signed a probable cause complaint against Glen Brown, and Brown was arrested for violation of an order of protection.  He was taken to the White County Jail and held pending setting of bond by the White County State's Attorney's Office.
****A previous version of the below story indicated the incident occurred at 401 East Main Street, Summers residence.  It has been corrected.  WROY/WRUL News apologizes for the error.
At 12:35 Sunday Afternoon, Officer Spencer met with Aaron Summers at 405 West Boyd Street in Norris City, a rental home Summers owns.  Summers called law enforcement to report drug paraphernalia found inside the residence.  The property owner said he had been renting the home to an individual who had recently moved out and came by to clean up the property.  As he tried to move a coffee table from the living room, he noticed a large number of glass smoking pipes in a drawer in the center of the coffee table.  He asked the officer to search the residence and remove any illegal or dangerous items.  Several glass smoking pipes, which appeared to be used to smoke meth, were removed, along with a glass mirror with a white powder substance suspected of being methamphetamine, a glass bowl with suspected meth residue, a large amount of men's and women's clothing, and a .22 caliber rifle with ammunition.  Summers believed the rifle was stolen from him about two years ago.  Officer Spencer took all the evidence to the Sheriff's Department and said he would contact Summers as soon as more information became available.  The glass bowl and mirror were tested and each tested posited for meth.  All the items were placed into evidence and secured in Sheriff Randy Grave's office.
Saturday afternoon at about 3:30, 43 year old Melissa Cullison of Crossville phoned the Sheriff's Department to report someone having stolen a piece of mail containing a bank check from her mailbox.  She said she had placed it to be picked up in her mailbox that morning.  At about noon Cullison heard someone turn around in her driveway, and when she looked out the window, she the vehicle was gone and the arm on her mailbox was down.  She said she though the mail carrier had picked it up, but saw the mail carrier drive past her residence at around 3:30.  Cullison then checked the mailbox and saw mail had been delivered.  She then called the mail carrier, who told her there wasn't any mail for her and he hadn't picked up the mail earlier.  Cullison said the stolen mail contained a check for $55.  She was told to contact the bank as soon as possible to stop payment on the check and ask about opening a new checking account, as well as watch her bank and credit card accounts for any fraudulent activity.  An incident report was placed on file with the Sheriff's Department.
Friday just about 1:30 PM, Dawn Schexnayder, 36, of Maunie phoned in to report that someone stole the gasoline out of her vehicle while it was parked at her residence at 250 Sheridan Street.  She said she had put in about $80 worth of gas in her 2008 Chrysler 300 Thursday night, and when she was driving home from work Friday, the fuel light came on and Schexnayder realized the vehicle was nearly out of gasoline.  She believed someone must have siphoned the gas from her vehicle while it was parked Thursday night, and mentioned that she has had a problem recently with someone stealing items from property.  A report was filed.
Friday night around 8 o'clock, Deputy Weiss responded to a two-vehicle accident on Industrial Drive and Ill. Route 1 in Grayville.  Both parties said no one had been injured and it was just a fender-bender.  After running the license number of the vehicle that was at fault, the driver, Wyatt Warmack of Albion, was found to have an active warrant out of Edwards County for Failure to Appear for Speeding.  Warmack was arrested and taken to the White County Jail.  He was released on $150 bail.