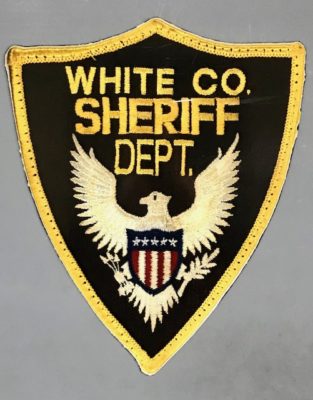 The White County Sheriff's Department reported that on Friday, July 23rd at 7:35 PM, Robert Anthony Belka, 31, of 814 North Fifth Street in Carmi, was seen by Officer Lucas driving a red Ford Ranger on County Road 1950 North, just west of Crossville on a driver's license that was revoked.  Lucas pulled behind Belka as he pulled into the driveway at 1602 County Rd. 950 N.  He attempted to stop Belka on Bulldog Hill activating the emergency lights, and saw Belka quickly get out of the driver's seat and exit the truck.  The truck started to roll back towards the squad car and Belka got halfway in the truck and stopped it.
The plate on the Ford Ranger was registered to Anthony Snyder.  Belka said he bought the truck off of Snyder and showed a hand written Bill of Sale for $300.  He was cited for Driving While License Revoked and given a Notice to Appear.  The truck was impounded and towed by Cherry Street Automotive, while Belka walked back into town.
Apparently there was a three year old in the truck with Belka, but the report we received did not give any details about the child.
At 10:42 AM on Friday, 46 year old Richard L. Powell turned himself in to the Sheriff's Office due to a White County warrant for his arrest.  The warrant was for Failure to Appear and Theft Under $500 from Carmi Lumber.  The bail amount listed was $5,000, which was $500 cash bond plus a $75 Failure to Appear fee plus a $20 booking fee.  Powell was arrested and taken to the White County Jail, where he was turned over to the custody of corrections officers.  Powell was processed and held pending posting of the required cash bond.
Just after 10 Monday morning, Sgt. Craig Poole spoke with 61 year old Kevin D. Stocke of 1428 County Road 1800 East in Carmi, who said that he had received paperwork in the mail on Saturday, July 24th, that concerned him.
Stocke said he got a letter from the Illinois Department of Employment Security Office stating that his address change verification had been confirmed.  On July 14th, the address was changed or corrected to 210 Montgomery Circle in Carmi. The letter also showed a claimant ID number.
Poole took Stocke's personal information to write up a report and advised him to contact the IDES office and notify them of the letter and that he had not requested a change of address.