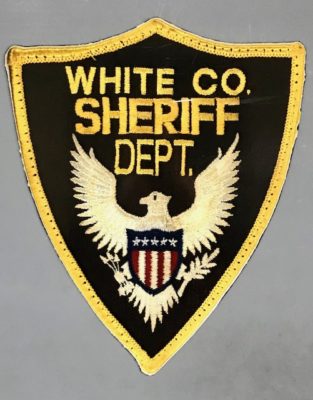 The White County Sheriff's Department responded to call in reference to a report of an individual having attempted to remove a catalytic convertor from a vehicle on the property.
On Monday, September 13th, at approximately 11:32 am, Deputy Spencer spoke with William and Deborah Voliva of 1563, Illinois Highway 1 of Carmi. The Voliva's own the property and William stated the vehicle that was damaged was owned by William's late father. The Voliva's said that 31 year old Robert Belka of 814 Fifth Street in Carmi, and 19 year old Vanessa South of 717 Summit Street in Carmi, had come to the property.
William said that Belka was asking about purchasing a boat and a camper from him. Belka and William had been talking inside the residence and when the conversation was over, Belka went outside.
William said a short time later he heard what he believed was a saw outside. William then went outside and saw Belka partially underneath a 2009 maroon Sonata that belonged to William's late father. When he asked what Belka was doing under the car, he told William that he was attempting to cut off a cross bar underneath the vehicle to make it easier for William to replace the timing belt. William stated that Belka would not take the saw out from underneath the vehicle and that Belka then removed the front driver's side tire of the vehicle. William and Deborah said Belka and South then got into their car and drove North on Illinois Highway 1. William stated when he looked at the vehicle he realized the catalytic converter was partially cut free.
The Voliva's said that they told Belka and South not to return to the property, but stated that they did want a report made in the case.  Deputy Spencer advised that an incident report would be completed and placed on file at the White County Sheriff's Department.