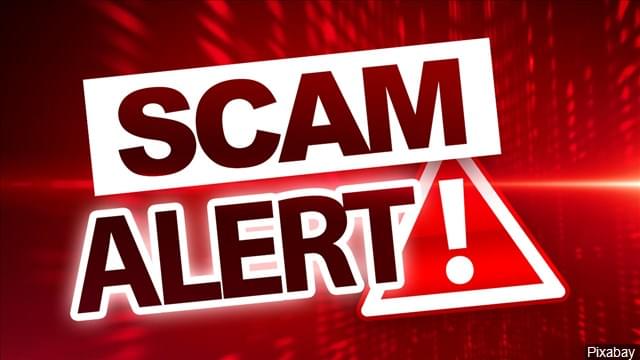 THE WHITE COUNTY SHERIFF'S DEPT WAS NOTIFIED ON FEBRUARY 26TH, BY A CITIZEN OF WHITE COUNTY THEY HAD BEEN A VICTIM OF A SCAM. THEY WERE NOTIFIED THEY HAD WON A PRIZE FROM PUBLISHERS CLEARING HOUSE. THE SUSPECT IN THE SCAM ADVISED THEY NEEDED MONEY TO PAY THE TAXES AND PAY FOR GOVERNMENT SEALS TO BE ABLE TO BRING HER THE PRIZE TO HER.
PUBLISHERS CLEARING HOUSE IS A REPUTABLE COMPANY. PUBLISHERS CLEARING HOUSE DOES NOT ASK FOR MONEY TO BE SENT TO THEM SO THEY CAN SEND YOU YOUR PRIZE.
THE VICTIM IN THIS SCAM STARTED SENDING MULTIPLE CASHIER CHECKS TO THE SUSPECT ON OCTOBER 19, 2019 UNTIL THE DATE OF AUGUST 3, 2020. THE CHECKS RANGED FROM $500 TO $3,000 TOTALLING OVER $20,000
THE WHITE COUNTY SHERIFF'S OFFICE REMINDS THE PUBLIC, NEVER SHARE SENSITIVE INFORMATION WITH ANY PERSON BY TELEPHONE. NEVER SEND MONEY TO ANYONE SAYING THEY HAVE A PRIZE FOR YOU. IT IS A SCAM. HANG THE PHONE UP. THE PERSONS INVOLVED IN THESE SCAMS ARE VERY GOOD AT WHAT THEY DO, AND THEY WILL CONVINCE YOU THAT YOU WILL WIN MILLIONS OF DOLLARS. IF IT SEEMS TOO GOOD TO BE TRUE, IT USUALLY IS.