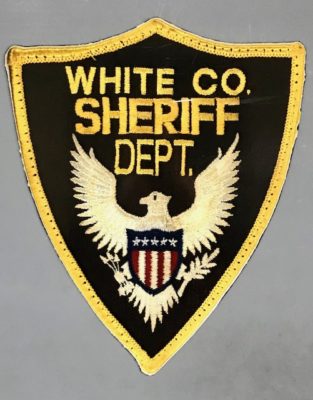 The White County Sheriff's Office received a report Monday morning from Cynthia A. Hodgeson in reference to Citizen's National Bank of Albion's Crossville location.
Cynthia advised that the bank drive-thru canister tube had been damaged over the weekend by a vehicle. She told officers that the concrete pillar was also damaged in the incident, rendering the drive-thru tube inoperable.
The incident occurred sometime after July 11th at 11:00 AM and the damage was observed Monday morning, July 13th around 7:45 AM.
Cynthia advised a review of the video footage recording of the bank area revealed a green older model Chevrolet truck possibly was involved in the incident. She submitted a copy of the video footage to the White County Sheriff's Office.