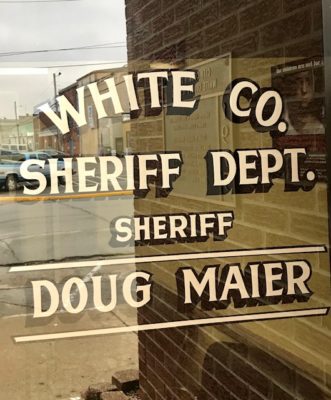 A 32 year old Carmi woman, Robin A. Kingery, was arrested by the White County Sheriff's Department Monday morning around 11:21 am, following a traffic stop at 1500 North at Route 1. Deputy Randy Graves knew she did not have a valid driver's license. She was taken to the White County Jail and written a citation for No Valid Driver's License. A search of Kingery's purse revealed two oblong orange pills inside an eyeglass case that turned out to be Amphetamine and Dextroamphetamine 20mg, schedule 2 drugs for which she did not have a prescription. The vehicle was towed from the scene by Cherry Street. She was released on a Notice to Appear.
The White County Sheriff's Department took a Criminal Damage to Property Less than $500 report Sunday evening from Jessica Paranto of Carmi. Paranto advised on Sunday she was asked by Carla Duvall to pick up her mother, Karen Miller. She took Miller to Ferrell Hospital to pick Carla Duvall up from the hospital.
On the way home, Karen Miller was sitting in the rear passenger seat and took an item out of her purse, possibly a small knife. Miller then started coughing to try and keep Paranto from hearing her scratch the vehicle. Paranto told Officers she heard scratching but did not confront Miller. When Miller was dropped off, Paranto looked at the inside of her vehicle and observed where Miller scratched the inside door panel of the vehicle. Barry Smith signed a complaint.