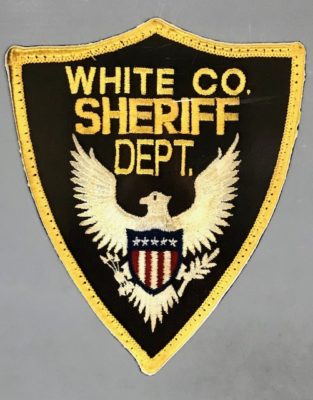 The White County Sheriff's Department is investigating multiple reports of Theft, Burglary and Criminal Damage to Property.
On Tuesday July 26th at around 5PM, Sgt Craig Poole took a report from Alan R Saunders who is employed by Campbell Energy of 1238 County Road 1500 N in Carmi. Saunders said that a theft had occurred sometime Monday evening and was discovered on Tuesday morning at the Barger Smith Lease #5 in Grayville. Saunders advised Poole that 23 pipe joints were stolen. Saunders described the items as 31 foot new pipe joints tubing 2 7/8 inches. Saunders said the value of the stolen pip was $9,200.
A few hours later Deputy Matt Wicker was dispatched to 306 Richards Street in Crossville where he spoke with Brad D Hurt in regards to cash being taken from his residence. Hurt took Wicker into the residence to show him where the money was kept, which was in a small pouch in his desk drawer. Hurt stated that the money was in there a couple of weeks ago but it was missing when he opened the pouch to retrieve some money. The bills ranged from $1 to $20
On Wednesday July 27th at round 11:45 AM, Officer Craig Poole was notified by White County Dispatch that Kristen Tate of 125 E Cherry Street in Springerton wanted to file a criminal damage report. Poole made contact with Tate who said she had heard a loud noise outside her residence and when she looked out the window and saw a small black car had run over her mailbox. Tate stated that the mailbox was totally destroyed, including the mailbox post. She said her dumpster had been knocked over as well but didn't believe it had been damaged.
At around 2:30PM Friday July 29th, Deputy Nick Capeheart was dispatched to 2295 County Road 475 East in Mill Shoals in regards to a man wanting to report a burglary. When Capeheart arrived at the property he could see a door open to a new camper and observed the door window was busted with items from the camper lying on the steps and on the ground. Capeheart was met by Mike R Lydick, the owner of the camper and the property where the camper was located. Lydick told Capeheart that he had just returned from Evansville and met with an unknown individual and decided to wait on the officer before entering the camper. Capeheart entered the residence to take pictures and stated the entire residence had been gone through. Cabinets had been broken and items were thrown around. Capeheart noted that there were numerous areas of damage within the residence. Lydick had stored his mother's jewelry in two different flip top metal cans under the television and it was missing as well. The investigation is ongoing.
Also on Friday, a report was made in regards to lumber being stolen from a work site at 369 County Road 700 N in Norris City. An officer that was filling in for the WCSD was advised that the lumber was being used to build a house for Angenette Drone.The individual who called told the officer that he witnessed a male drive up on the property and load some lumber up. The officer then contacted Drone, who was out of town at the time and asked if she would like to sign a complaint. Drone arrived at the White County Sheriff's Department a little while later to sign the complaint. The investigation is ongoing.