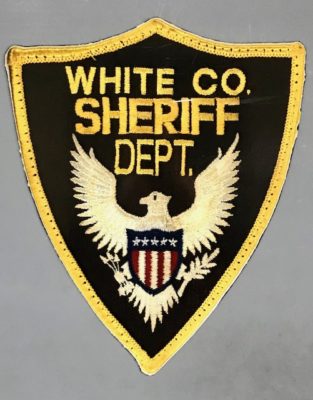 According to the White County Sheriff's Department, Deputy Matt Wicker was called to Logan Street in Springerton on Thursday afternoon concerning a theft of cash.  The victim, 55 year old Robert Trout, said he had $4,500 stolen from him.  He said he arrived home from work and noticed some of the screens on his windows had been cut out and damaged.  He said he went inside to check where he keeps is money and said it was all gone.  Nothing else appeared to be missing.  There signs of someone breaking in and some fingerprints were found in the residence. Deputy Wicker tried to lift the fingerprints from a window at the rear of the house, and was able to lift a partial print.  Asked if he knew who did this, Trout said he was unsure, as he has talked to his neighbors and they have said they saw a kid riding a bike up and down his street all day.  Trout said he couldn't say for sure who the kid was or if he was the one that did it, but thought the kid is familiar with his house and would know where the money would be.  A report was filed with the White County Sheriff's department for Burglary, Theft Over $500 and Criminal Damage to Property.
Thursday evening, Deputy Wicker was dispatched to 59 year old Robert Osborne's residence on Morell Street in Crossville in reference to a set of tires being stolen.  Osborne said he had a set of three tires stolen from inside his neighbor's building, who gave him permission to store them in there.  He said he comes by and checks on them every so often, but had not been there in about a month or so because he has been working.  After coming by that day to check on them, Osborne said they were gone.  They were Wrangler 18" used tires his boss had given to him for free, but said if he were to buy them now, they would cost approximately $1,500.  A report was filed for Theft Over $500.
Late in the afternoon on June 19th, Deputy Wicker, assisted by a Conservation Officer, went to a home on Fourth Street in Crossville about someone wanted on a White County warrant.  Wicker met with Scott Roser and asked if Karen Sexton, 52, was there.  He said she was inside sleeping in one of his bedrooms.  The deputy asked if he and the Conservation Officer could go inside and speak to her.  Roser agreed and the Deputy went in to speak to Sexton to tell her there was a warrant out for her arrest.  Sexton said she had something wrong with her wrist and had a cast she was supposed to be wearing.  After asking her if she would like to take the cast with her, she became hostile and refused to bring the cast.  Wicker then asked if she would like to wear shoes to the White County Jail, and Sexton was again hostile and declined grabbing her shoes.  She was handcuffed and taken to the squad car and transported to the White County Jail.  The warrant was a felony warrant for forgery.  Karen Sexton bonded out to $2,500 cash later that evening.