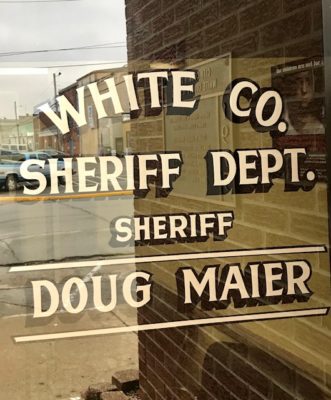 The White County Sheriff's Department received a report from Carrier Mills Police Department Sunday afternoon in reference to a stolen vehicle they had pursued and apprehended on April 29th.
Carrier Mills Police Sergeant advised he had been involved in a pursuit with a vehicle that had been reported stolen from Grand Island, Nebraska. He described the vehicle as a black 2012 Dodge Avenger displaying an Illinois Registration Plate that showed the vehicle was a white 2012 Dodge 4 door registered to Mary W. Leduff of Norris City.
White County Sheriff's Deputy Spencer spoke with Leduff who advised she believed the registration plate was removed from her vehicle without permission at some point between April 23rd and April 29th. She stated she did not personally notice the registration plate was missing until the evening of April 29th, but her son stated he believed the registration plate was missing before that date. Leduff stated her vehicle is a black 2012 Dodge Avenger and didn't know why the registration showed her vehicle as white in color. She stated a friend had also asked her before April 29th if she had allowed anyone to drive her vehicle and she believes the friend had observed someone driving the stolen vehicle with her registration plate.