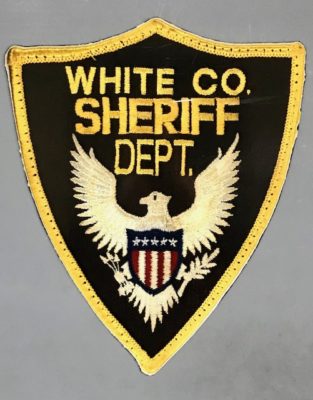 An Enfield man learned the hard way to lock his car if he's going to be away from it, especially during overnight hours.
29 year old Caine Nino contacted the White County Sheriff's Department at around 3 AM Tuesday to report his car had been stolen.  An officer arrived on the scene at 100 South Jennette Street in Enfield, and Nino told him that sometime within the last hour his car had been stolen.  He said he left to go to McLeansboro to get cigarettes and when he returned the vehicle was gone.  Nino said he wasn't sure of anyone who would have taken it.
At around 9:15 AM, an officer was dispatched to an abandoned vehicle behind the Sportsman's Club in Enfield.  The vehicle was towed due to it being stolen, but it wasn't entered for inventory due to it being held for the Illinois State Police Crime Scene.  The car is being stored at Cherry Street Automotive.
Wednesday around 9 AM, the Sheriff's Department was notified they had received an arrest warrant for Tiffany Williford, 35, of Harrisburg, aware that she was currently housed in the White County Jail.  She was served the warrant, notifying the White County Correctional staff of the new arrest warrant charge.  The warrant was issued out of White County for $500 cash bond for Retail Theft.
And Wednesday morning, two Sheriff's Department officers responded to 1351 County Road 1300 East in Carmi in response to a four-wheeler being located on the property that didn't belong there.
Upon arrival officers found a green 2010 Polaris Sportsman four-wheeler parked on the north side of the residence.  They conducted a check for stolen status on the VIN number through dispatch and found it was listed in the LEADS/NCIC system as stolen.  It had been reported stolen by Gregory L. Brown of Mt. Vernon, Indiana on March 5th.