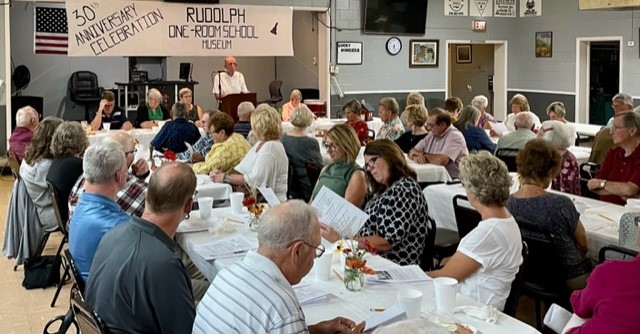 If you were of school age in 1940 and lived in White County, you might've attended District 66, Bumble Bee Bend, or District 108, Satisfaction, maybe even District 9, Nubbin Ridge; or any of the 115 school districts that existed.  If you attended District 75 however, you'd be in the one room schoolhouse that would eventually become the official Rudolph One Room School Museum.  Members of the White County Retired Teachers Association and several distinguished guests gathered Monday night to celebrate the 30th anniversary.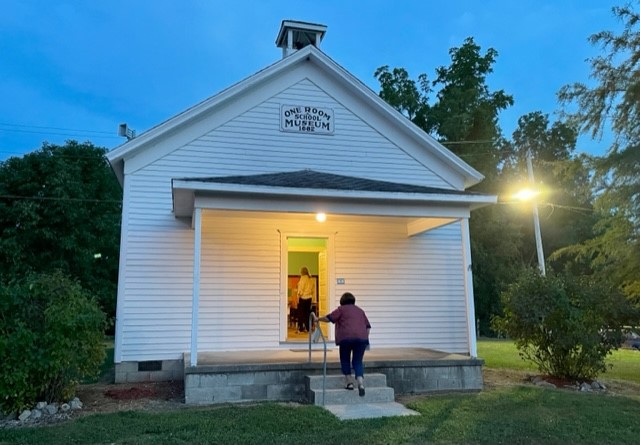 The program celebrated the likes of Robert "Bob" Phipps who along with Ted Matsel were instrumental in bringing the museum to fruition.  Chairmen Art Saunders talked at length about those gentleman as well as Gene Lamp, Berniece Dartt, Margorie Hardesty, and Charles Hortin who all played major roles.  It was 1991 when, as Saunders recalls, members of the White County Retired Teachers Association realized that the one-room rural school concept was fast becoming an endangered species.  Rural Crossville electrician David Williams, himself a history buff came along and evaluated the buildings and reported there were 11 in the county still standing that could potentially be restorable.  Among them were:  Gossett, Union, Mt. Pleasant, Shortville, Rudolph, Seals, Rising Sun, Orange Grove, Old River, Poplar Ridge, and Bell.
Much more work ensued including securing funding (about $7,000 at the time), the physical act of moving the school itself, renovations, and furnishings.  The museum became a reality when it opened on Corn Day in 1997.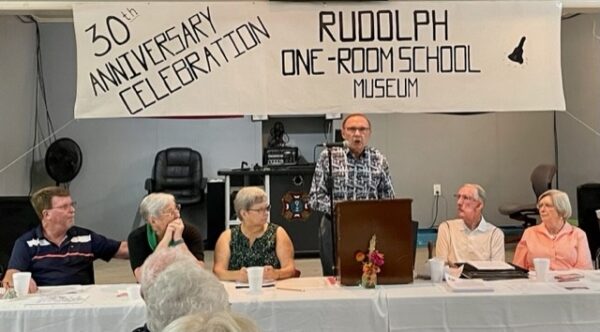 A distinguished educator himself, Dr. Frank Barbre talked about his experience as a student at not one, but three one room schoolhouses growing up.
"(School bell ringing)…That is a bell from a one room school and if you were in Violet Barbre's school at Boot Jack, that sound meant recess is over and you need to head for your seat because we're going to have some learning."
Barbre says the same things that happen in education today happened back when he attended those schools.
"We had fast learners and slower learners.  We had some who wanted to be in school and others who weren't so interested in education on that particular day."
With that, he says many of the attributes that made good educators then are what make good educators now.  The One Room School is opened to 5th grader field trips throughout White County and they always enjoy a tour and a truly localized history lesson.  The Rudolph One Room School Museum will also be open on Corn Day, Saturday, October 14th.  It's located directly behind the Carmi VFW on Robinson Street in Carmi.