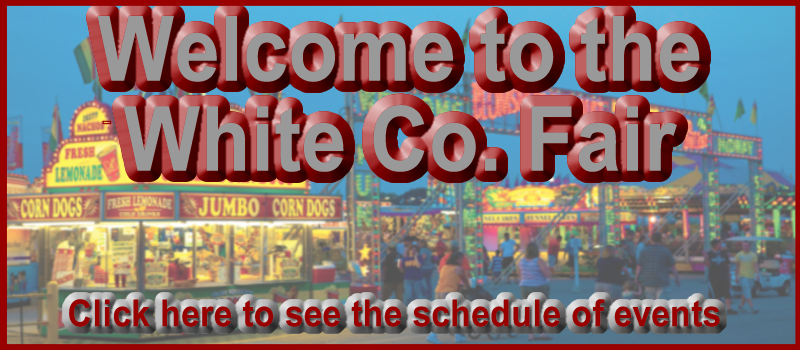 White County Fair Changes
Rick Barbre of the White County Fair Board announced some changes to this year's county fair, underway here in Carmi.
The harness racing, originally scheduled to begin at 6 this (tues) evening will get underway at 5. There is no admission to the grandstand for tonight's racing card.
And there are big changes for Wednesday night, as there had been no grandstand event scheduled but that changed as Barbre announced Demo-drag racing will be held Wednesday evening. The new event will get underway at 7.
The demo-drag racing is basically demolition derby cars drag racing down the track. Barbre urged anyone with an old demo-car to come out and participate. He pointed out there is likely to be "
some bumping going on."
There will be a $10 admission to the grandstands and pit passes are available for $10 as well.