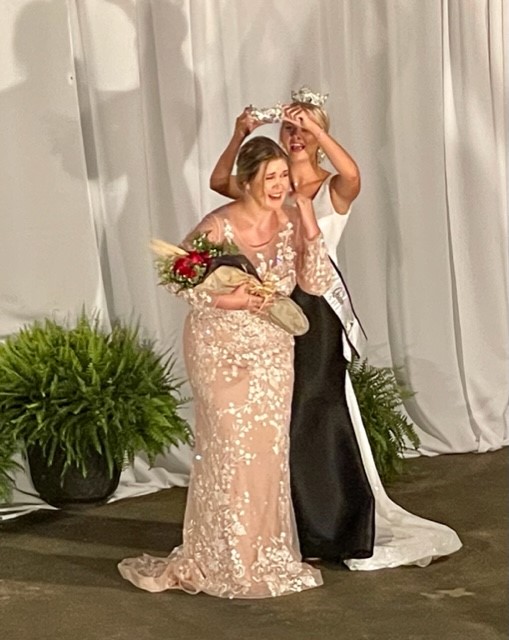 Night one of the 143rd White County Fair is in the books and some familiar names are wearing crowns. The new Little Miss, Anna Claire Campbell beat out 11 other contestants for the title. The 8-year-old blonde haired, blue eyed Campbell enjoys arts and crafts, macaroni and cheese, tumbling, and cheering. 
Brand new Junior Miss Annsley Healy bested 9 other contestants. 14-year-old Healy is a former Little Miss White County and enjoys raising and showing livestock as much as competing in pageants.
She's active in her youth group at church, is a 5 year member of 4-H, and recently qualified for state in horse judging and horse bowl. She was also highly decorated at the 4-H Fair and will be moving on with several projects to Springfield. 
Taking the reins from retiring Queen and now Mrs. Alexis Conner is Grayville native Payton Howard. The 19 year old is currently attending Murray State as a sophomore and had this to say when our own Jc Tinsley caught up with her moments after being named Miss White County. 
The White County Fair rolls on tonight with Jockeys in sulkies behind pacers and trotters as harness racing is set to get underway at 6pm. There's no charge for parking all week and the grandstand will be free for racing. The carnival also opens tonight with unlimited ride armbands available for $18 each.