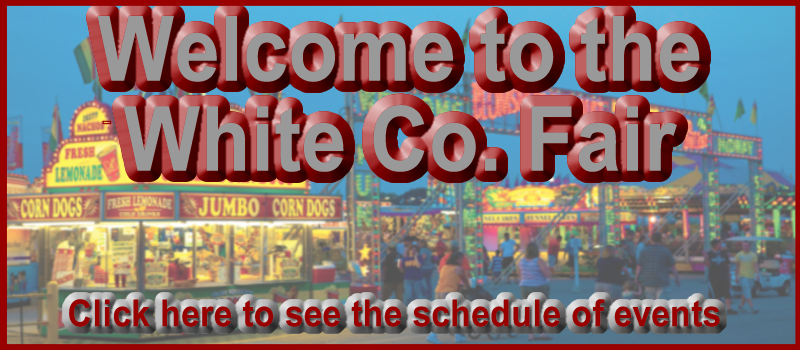 White County Fair 2021
The 143rd annual fair opened Monday evening with the White County Fair Queen contest.
The fair will wrap up Saturday night with a demolition derby.
Professional truck and tractor pulls are on tap for tonight (friday) night. The pulls will begin at 7. There is a $10 grandstand admission and pit passes are available for $10.
And like most area county fairs, a demolition derby will close out the fair Saturday night. The derby will cost $15 for a grandstand seat and pit passes are available for $20.
There will be bingo in the Floral hall, through Saturday, with double sessions set for tonight (Friday) and Saturday at 6 and 8 p.m.
There will also be rides, games and of course; taffy and fair food.
Additional details are available on Facebook and online at www.whitecountyfair.com