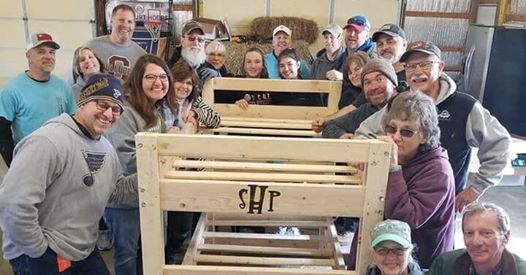 September 21st of last year, the White County Chapter of Sleep in Heavenly Peace announced they would be officially be launching while chapter founders Theresa and Kyle Fenton were in Idaho learning how to go about doing just that.  With nearly a year under their belts, Sleep (SHP) is inviting and encouraging others to get involved in an annual Bunks Across America event.  The public build will be held on September 26th at Rice Motors in Carmi with a goal of building 25 bunk beds for kids right here in our communities.  The event is scheduled to be held from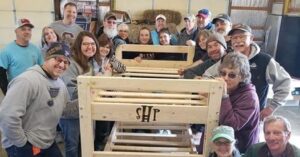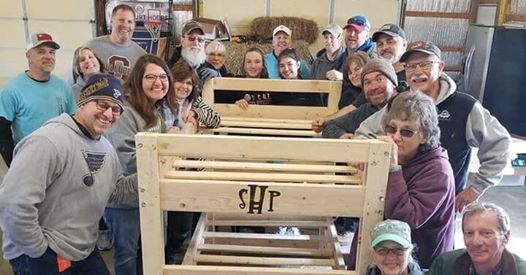 8:30am to noon.
With the CoViD-19 pandemic still going on, a press release on the event says that they will still be adhering to state and local mandates as well as implementing social distancing, masks, and providing other PPE to protect volunteers and their loved ones while helping to serve the community.
The White County Chapter of SHP serves White, Gallatin, and Saline Counties.  The first 10 volunteers to register for the September 26th event will get free volunteer shirts.  Fenton says children under the age of 12 aren't able to help build the beds but would be welcome to get involved in the delivery of completed beds.  Learn more about the event and register at https://www.shpbeds.org/chapter/il-white-co.
In addition to helping out at the event itself, Fenton says donations also help and provided the following list to give you an idea of how your donation is used:
$5-$10 – Pillow and sheet set
$20-$30 – Comforter or Bed-in-a-bag set
$50 – Twin mattress
$175 – Single bed
$350 – Whole bunk bed