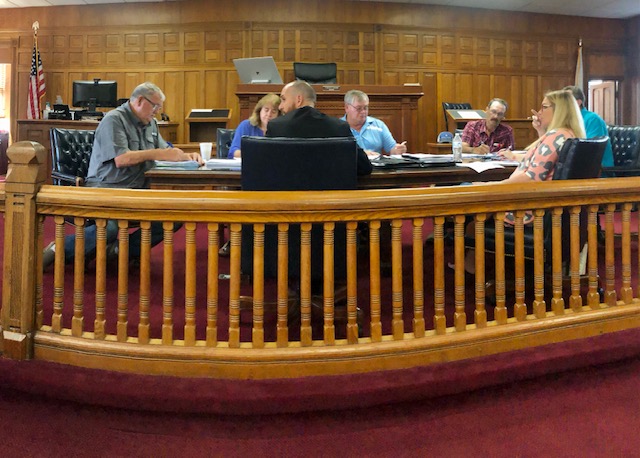 The White County Board is looking to buy real estate.  During the Monday morning meeting, the county board agreed to offer $50,000 for the now defunct Carmi Times building.
In addition to purchasing it as a "just in case", board members say they prefer to look at it as an investment for the county.
Additionally, Sarah Kary, a partner with Rice Sullivan Accounting presented the audit.  She says her firm had two findings, the same two they issued the prior year.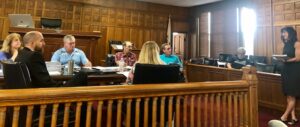 Also Monday, the board decided to look into hiring Bellwether Administration to assist with the process of grant writing for American Rescue Plan money.  The investment is $10,000 at the time of hire and another $10,000 once the grant is acquired.  That fee can actually be paid out of any ARPA money the county gets according to County Clerk Beth Sell.
The board approved Ambulance Director Adam Allen to proceed with the sale of excess equipment since he's got his new ambulances.  Don Allen and Wanda Douglas were approved to stay on the Egyptian Health Department board for the next 3 years.  Two parcels of land were sold, one to Richard Travelstead; the other to Steven J. Wright.
White County Sheriff Randy Graves updated the county board on employment status within his department.  More on that tomorrow.  Furthermore, Ryan Ruble from the White County Probation office addressed the county board regarding some significant issues with the building.  We'll have more on that tomorrow as well.