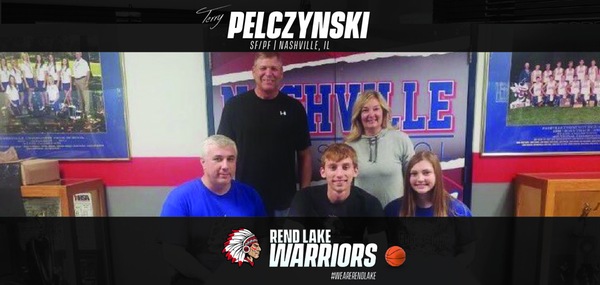 INA, Ill. (May 27, 2020) — Nashville standout Terry Pelczynski will continue his basketball career at Rend Lake College.
The former Hornet signed with the Warriors this month following a strong senior season. Pelczynski was named to the Southern Illinois River-to-River All-Conference Team and the Southern Illinois Coaches Association All-South Team last year. He helped Nashville to a 28-7 record and a regional title in Class 2A. Head coach Brian Gamber said Pelczynski brings versatility to the lineup with his size and shooting ability.
Pelczynski joins Jackson Creel of Mt. Vernon as the first recruits signed under Gamber, who was hired as head coach earlier this spring.