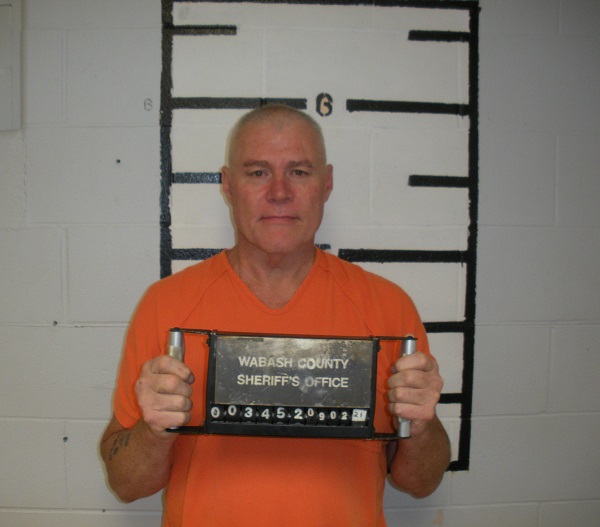 Sheriff's Deputies in Wabash County have released information on a potentially deadly situation that unfolded recently.  It all began August 27th, a week ago Friday when officers were summoned due to a complaint of criminal damage to property.  Through an investigation, law enforcement was able to establish the offenses of Aggravated Discharge of a Firearm and 2 counts of Aggravated Assault took place.  An arrest and search warrant were subsequently sought and granted giving deputies access to the residence of 56 year old James Morgan of Mt. Carmel.  He wasn't found at the location and a manhunt ensued unsuccessfully after 7 hours.
The day after the search warrant was executed, September 2nd, Morgan would contact the Sheriff's office allegedly asking if law enforcement or his daughter had taken his firearms.  When informed the deputies had his guns, Morgan invited them to his residence.  When officers arrived, Morgan was gone, but officers learned Morgan had allegedly made the statement that he was about to do "suicide by cop", before leaving.
Later, around noon, deputies from the Wabash County Sheriff's Office and Illinois State Police surrounded his residence and made contact by phone.  A deputy then negotiated Morgan's peaceful surrender and he was taken into custody without further incident.
Morgan is currently behind bars at the Wabash County Jail on $30,000 cash bond.