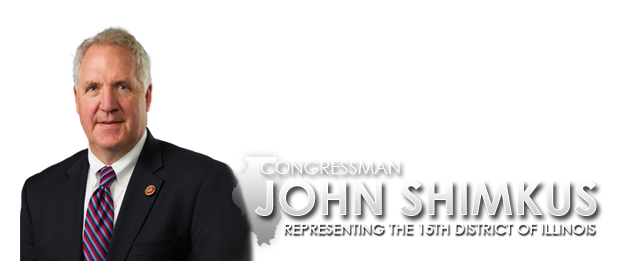 WASHINGTON — Congressman John Shimkus (R, Illinois-15) is reminding recipients of Veterans benefits and Supplemental Security Income (SSI) who don't file a tax return and have dependents to take action to receive their full Economic Impact Payments this year.
"The vast majority of Americans will receive their Economic Impact Payment automatically if they haven't already," Shimkus explained. "But if you receive SSI or VA benefits, did not file a tax return for 2018 or 2019, and have a dependent 16 years old or younger — you need to tell the IRS soon to get the extra $500 per child."
While their $1,200 payment will still be made automatically, VA beneficiaries and SSI recipients in that situation must use the IRS Non-Filer tool by May 5 to receive $500 per eligible dependent this year. Individuals who qualify but do not report their qualified dependents to the IRS by May 5 can claim the $500 by filing a tax return next year.
Shimkus also reminded constituents to visit the recently updated Frequently Asked Questions page on IRS.gov
"So far, the IRS has made more than half of the 150 million Economic Impact Payments to eligible Americans and more are still being sent by direct deposit and paper check," Shimkus said. "Folks who have questions about their payment, or want to check the status, can find answers and updates on IRS.gov".
Payments to Social Security retirement, survivor, and disability beneficiaries are expected to be made by April 30, and payments to SSI recipients will be made in early May.
Shimkus concluded by cautioning about scammers attempting to steal Economic Impact Payments and tax refunds.
"The IRS will not call, text, email, or message you on social media about your payment or refund," Shimkus warned. "If somebody is asking you to pay a fee to get your money, that is a scam."
###