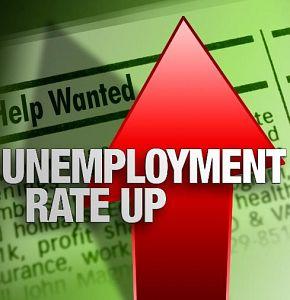 The latest release from the Illinois Department of Security certainly tries to make it look like things are going well.  When compared to the same month (August) of last year (2020), things are generally better.  When you plug in the trending data however, a different picture develops.  All 7 counties in our immediate area saw an increase from July of 2021 to August of 2021, though none more than a full percentage point.
Gallatin and Wayne Counties all jumped just under a percent (.9%); Gallatin from 6.2 to 7.1%; Wayne County went from 4.8 to 5.7%.  White County crept up just two tenths of a percent from a flat 5% to 5.2%.  Edwards County went from 5.2 to 5.5%.  Hamilton County inched up six tenths of a point, 4.5 to 5.1%.  Saline County moved up half a percentage point from 6.8 to 7.3% for July to August, 2021.
All 14 metropolitan areas of the state saw a decreased year over year unemployment rate for August, for the fifth straight month.  In our region, total non farm employment increased by just 50 jobs compared to August of 2020.  Employment gains were noted in Trade, Transportation and Utilities, Educational and Health Services, Financial Activities, Government, Leisure and Hospitality.  Losses were seen in Construction, Natural Resources and Mining, Professional and Business Services.