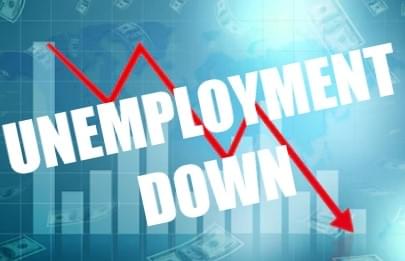 Unemployment Numbers Down
The number of nonfarm jobs increased over the year in most of Illinois, including White County, as unemployment in the county was 5.4 percent in June. That's down 5.7 percent from last year at this time, when White County unemployment was at 11.1 percent.
That's according to the latest unemployment numbers released by the State of Illinois.
Elsewhere in the region; Gallatin County was at 6.7%; Hamilton County; 4.7 %; Hardin County; 8.1%; Pope County; 5.8% and Saline County posted 7.5% unemployment. All were down from last June.
Wabash County was at 4.9%; Edwards County was 5.6% and Wayne County was at 5.3%.
In the Harrisburg area, which includes White County total nonfarm employment increased by over 600 compared to last June.
Gains were posted in government, trade, transportation and utilities, leisure and hospitality, natural resources and mining, educational and health services, information, manufacturing and other services.
Employment declined in professional and business services. There were no changes reported in financial activities or construction.