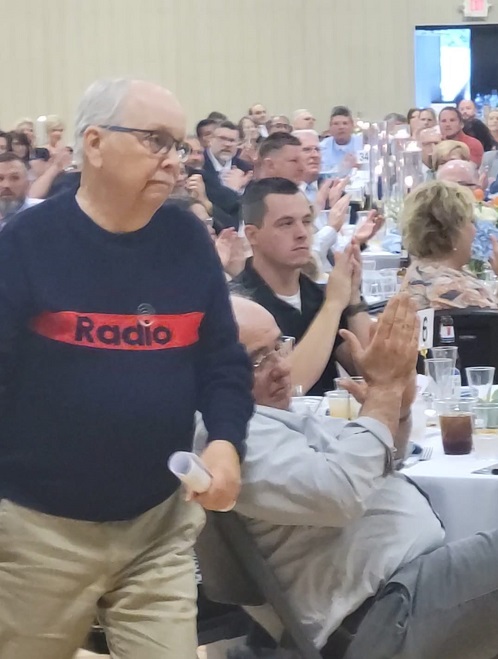 A legend in regional broadcasting has passed.  TOC Direct Media (parent company of WROY/WRUL) founder Mark Lange passed away at his home in Vincennes Sunday afternoon.  Lange founded WZDM in 1988.  He would later acquire several other stations across Indiana and Illinois as part of his time as Company president.  In 2016, Lange and his wife Saundra purchased the Carmi properties.
In addition to his ownership duties, Mark also served as morning news announcer on WZDM from 1988 to 2017, as well as filling in for air shifts on WZDM as needed.  His last time on air was earlier this year, as the afternoon announcer for WZDM.  In March of this year, Lange was named as the Knox County Chamber of Commerce's C. James McCormick Public Servant of the Year.
Funeral services are pending at this time.  More information on services will be released in the coming days.