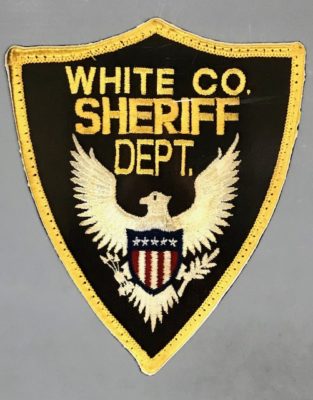 The White County Sheriff's Department received a report from Shirley A. Bau of Enfield, Friday, that someone had filed an unemployment claim in her name. She told Officers she received a letter from the Illinois Department of Economic Security informing her that a claim had been made in her name for unemployment insurance benefits. Bau said she had not filed any such claim. Carolyn J. Steed of Carmi also reported someone had filed an unemployment claim in her name. She received two letters informing her of the claim. The Sheriff's Department warns if you receive any such letters to contact the Sheriff's Department and let IDES know of the fraudulent claim. If you receive a debit card for the claim, please destroy the card without activating it and monitor your bank accounts and credit cards.
Camilla S. Tickner of Carmi reported to the White County Sheriff's Office that she had received unsolicited pornography on her cell phone. She told Officers she has now received two text messages containing pornography. Tickner did not know the owner of the email address. She says she opened the first message and realized it was pornography, and she has not opened the second text. Tickner said she did not want to continue receiving these types of messages. Deputy Spencer advised Tickner to contact her cellular provider, Verizon Wireless, and advise them she wished to block incoming messages from the email account. If this cannot be done, she was told to send a message to the subject and advise them not to send any further messages.
The White County Sheriff's Office received a report from Kimberly I. Jones of Crossville, Saturday, that someone had stolen her dog from her yard at 209 Allen Street in Crossville. Jones said the dog had been outside her residence, but when she went to find the dog, she found the dog's collar in the yard, but the dog was missing. She was afraid the dog may have slipped out of its collar and left the yard. Jones contacted the Crossville Animal Control Officer and advised him the dog was missing. She was later contacted by the Animal Control Officer and was told the dog had been taken. Jones was later contacted and told the dog had been taken to Carmi before it was returned to her in Crossville. A report was filed with the White County Sheriff's Department.
Daniel K. Poshard of Carmi contacted the White County Sheriff's Department Saturday night to report a burglary. Poshard said he had been gone since the day before and during the time he was away from his residence someone broke into his shed and trailer and stole several items. Taken were several power tools, a bag of clothes, and a Jensen Touch Screen DVD BT Radio.
The White County Sheriff's Office responded  Sunday afternoon to a report of a residence on fire at 1318 County Road 1450 E. in Carmi. Upon arrival Deputy Spencer met with Charles M. Jordan who owns the residence. Jordan stated he had been inside the residence when it began to fill with smoke. Jordan, who was uninjured, exited the home but was unable to locate his car keys and cell phone so he was unable to report the fire himself. A passerby reported the fire. Jordan was uncertain as to what may have caused the fire, but he believes it is possible cigarette butts he threw in the trash can, in the kitchen, may have caught fire. The Carmi and Crossville Fire Departments responded and extinguished the fire. Carmi Fire Chief Larry Hite advised he was going to contact the Illinois State Fire Marshal and request an arson investigator respond and process the scene. A report was placed on file at the White County Sheriff's Department.