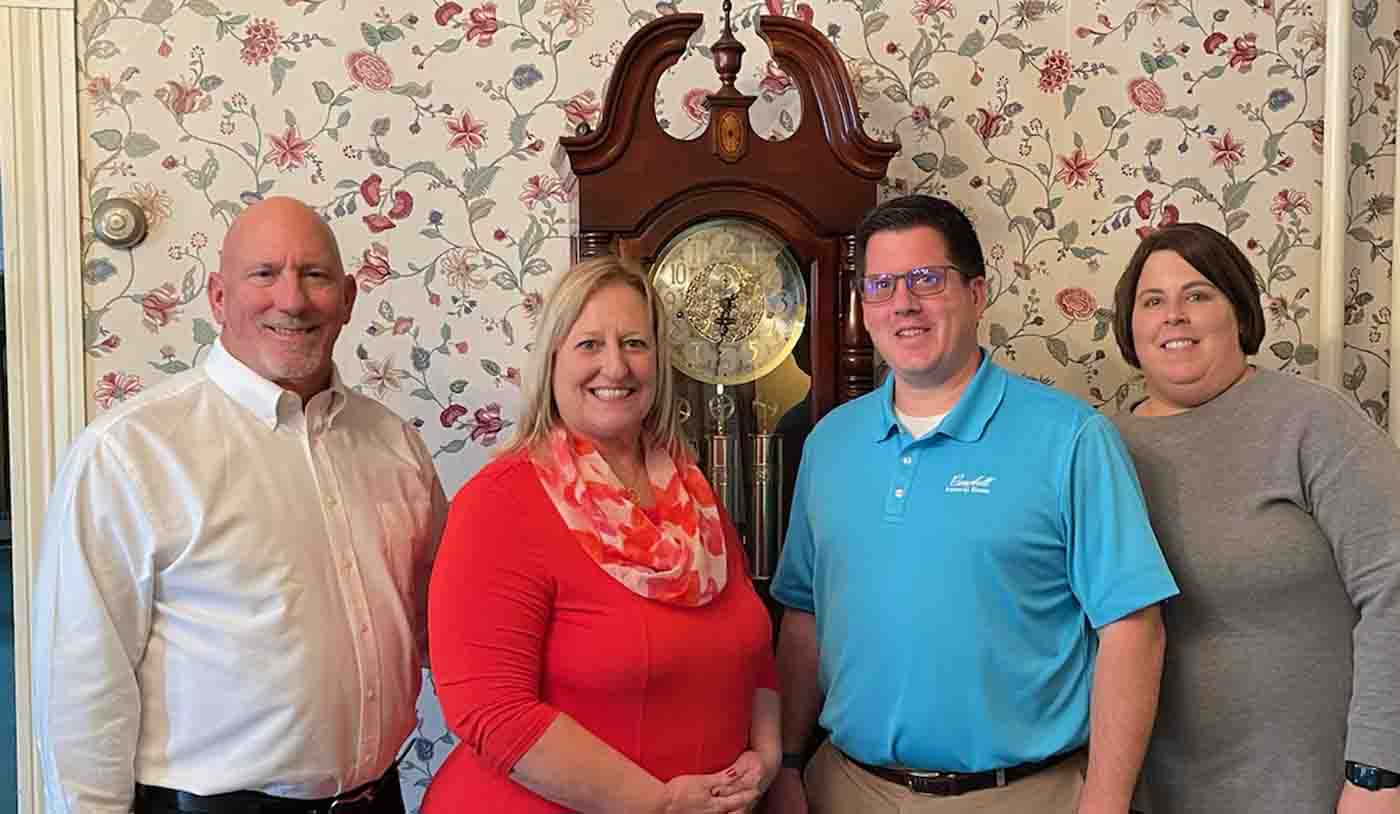 Two long-time business owners have announced their retirement after over four
decades in the funeral home business, with over two decades of ownership.
Bill and Lynn Stendeback have stepped down as owners of Stendeback Family
Funeral Home, with locations in Carmi, Enfield and Mt. Vernon, Ind.
Bill and Lynn came to the area in April of 1999 when they purchased the former
Kittinger-Fair Funeral Home business. They added the Mt. Vernon, Ind. location
in February of 2008. Prior to that, Bill had worked at and managed Williamson
Funeral Home in Jacksonville, Ill. for 15 years. He has worked in the industry
since he was a teenager.
Bill and Lynn are each 1974 graduates of Carrollton High School. Bill earned
an Associate Degree from Lewis and Clark Community College, then received his
degree in Mortuary Services from Worsham School of Mortuary in Skokie. He
served his apprenticeship in Naperville and obtained his Funeral Director's license
in 1984.
Lynn graduated from Patricia Stevens Career College in St. Louis, Mo. and
worked as a legal secretary early in her career. She also worked as a vision and
hearing technician, and as the administrative assistant to the development director
of Routt Catholic High School in Jacksonville before coming to Carmi.
The two have been very involved in the community. Bill is a member of the
Kiwanis Club, Carmi Elks, Sons of the American Legion, and has served on the
Board of Directors for the Carmi Chamber of Commerce and as President of the
Friends of the Carmi Public Library. Lynn is a member of the Beta Sigma Phi
sorority, having held several offices. They belong to St. Polycarp Catholic Church.
Their "Gift of Memory" program, which provides Christmas gifts for local nursing
home residents, made in honor of lost loved ones, has become a family tradition
for many White County and Posey County families.
The Stendebacks' children and grandchildren, Courtney and Kevin Johnson,
Quinn and Brady of Belleville, IL, Hillary and David Hoffman, Griffin, Ryan and
Chloe of Morton, IL, Mallory Stendeback and Marc Stendeback of Carmi, all look
forward to spending more time with each other.
With no plans to leave the area, the Stendebacks will continue to sell
monuments and plan to expand that business. At this time, appointments to discuss
monument purchase may be made by calling Bill at 618-380-1550.
Stendeback Family Funeral Home in Carmi and Enfield has been purchased by
Jeremy and Sasha Jordan, owners of Campbell Funeral Home in Carmi and Norris
City. They will retain the name of Stendeback Family Funeral Home for both
locations and continue to serve families in those facilities.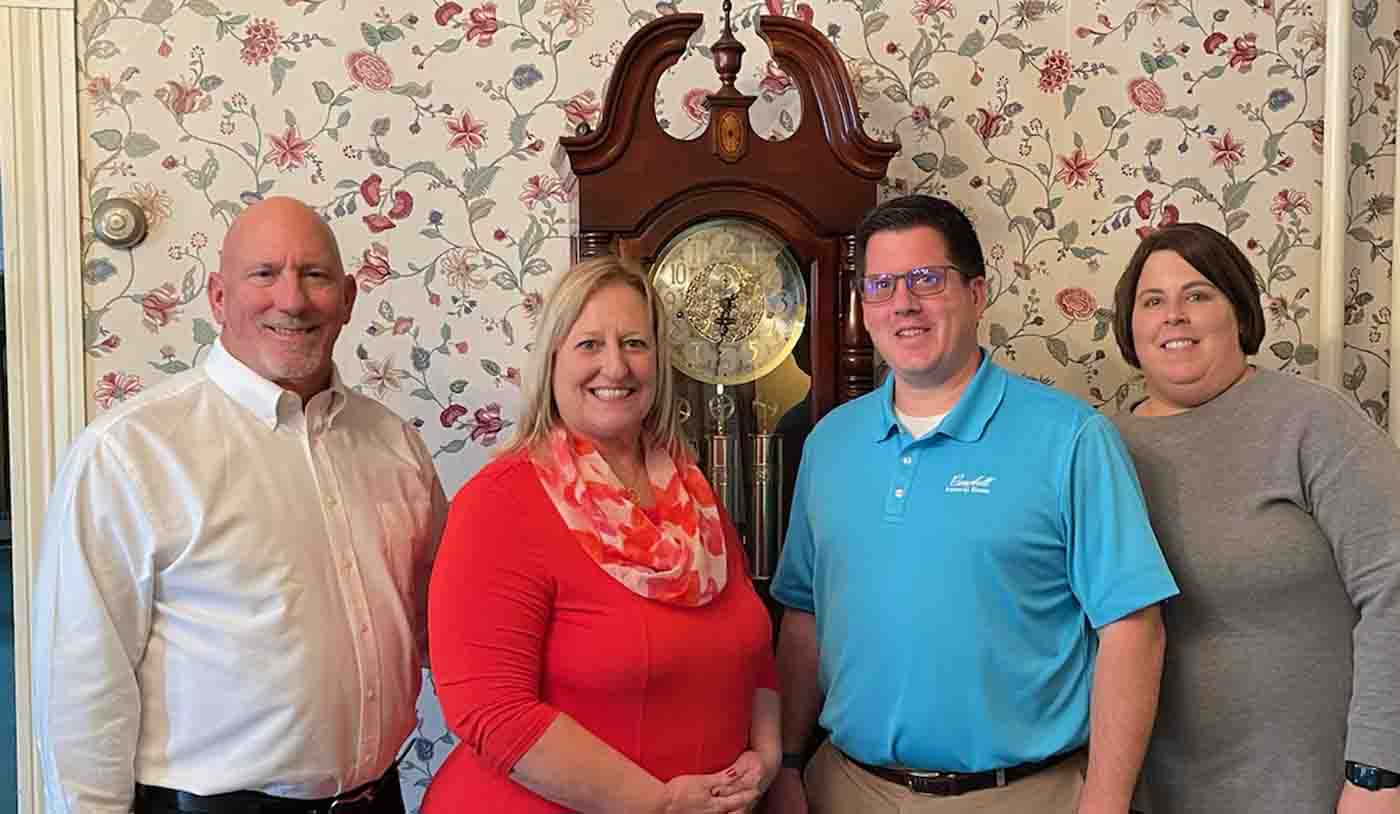 Jeremy is a third-generation licensed funeral director, carrying on the tradition
established by his grandparents, Donald and Joyce Campbell, and uncle and aunt,
David and Sharon Campbell. He is the son of Gene and Diana Campbell Jordan of
Carmi. He graduated from Southern Illinois University in 2002 with a Bachelor's
degree in Mortuary Science and Funeral Service. Jeremy is active in Kiwanis,
Chamber of Commerce, and is the White County CEO Board Chairman. Jeremy is
also a Deputy Coroner with the White County Coroner's office and a member of
Ditney Ridge Baptist Church. He and Sasha married in 2002 and have a son, Jax.
Sasha is the daughter of Donald and Tracey (Phillips) Jacques of Norris City.
She has worked in the bookkeeping and accounting industry for the past 20 years.
Sasha is a member of the Friends of the Library Board, a 4-H Club leader, and a
member of the White County 4-H Support Committee. She attends Ditney Ridge
Baptist Church.
Stendeback Family Funeral Home in Mt. Vernon has been purchased by Bill and
Kari Denning of Mt. Vernon. The Dennings plan to rename the business, Denning
Family Funeral Home & Cremation Service.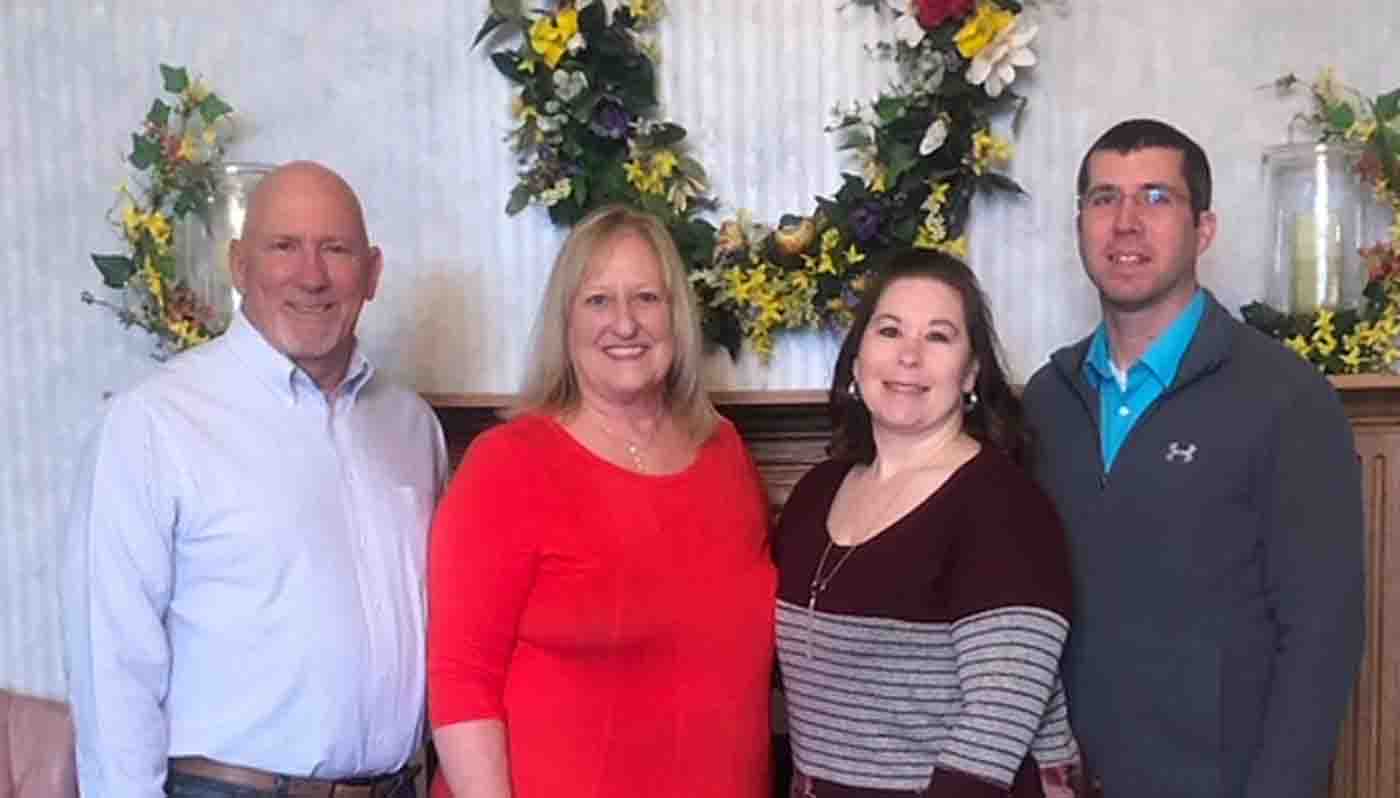 Bill has worked for the Stendebacks about 10 years. He earned his Associate's
degree in Mortuary Science from Vincennes University in 2017. He served his
apprenticeship with Stendeback Family Funeral Home in Mt. Vernon and joined
their business as a full time Funeral Director in 2019.
He is the son of Mike and the late Rita Denning of Mt. Vernon, has lived in Mt.
Vernon his entire life and is a 2001 graduate of Mt. Vernon High School. Bill has a
long history of serving the people of Posey County. This passion started at a young
age, watching several family members work within the fire service. He joined the
Point Township Fire Department when he was 16 and is still an active member,
serving as Asst. Chief. Through the fire department, he also obtained his EMT
certification, which he still holds. In 2003, he joined the Posey County Coroner's
Office as a deputy coroner and was elected Coroner in 2019 for Posey County. In
addition, he also became an officer with the Mt. Vernon Police Department in 2005
as a patrolman. He left the Mt. Vernon Police Department to become a Deputy
Sheriff for the Posey County Sheriff's Office in 2007 and held that position until
he was elected Coroner. He now serves as a Deputy Town Marshal in New
Harmony.
Bill is a member of the Point Township Church of the Nazarene and active in
many of the church's activities. He is also a member of the Posey County FOP
lodge.
He and his wife, Kari, have three children, Reagan, Jaylie and Brayden. Kari is
a Paramedic for the Posey County EMS. She is a Board Member of the Women's
FOP Auxilary. She grew up in Huntingburg, the daughter of Oscar and Karen
Sherman.
The Stendebacks feel they have left their businesses in very capable hands.
While they are looking forward to retirement, they plan to stay active in the
community and will be around to support the new owners.
"Our 22 years in Southern Illinois and Southern Indiana have blessed us in so
many ways," said Bill and Lynn. "Thank you for accepting us, befriending us and
putting your trust in us to serve your families."