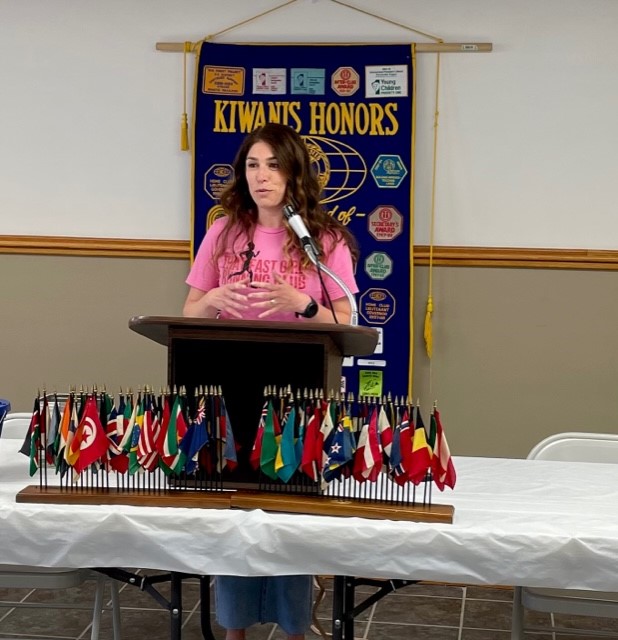 A year ago, Jenny Blankenberger was launching her "That Fast Girl Running Club".  She's now kicking off year two of the group which aims to empower young women and give them the confidence and support to maintain healthy habits.  Blankenberger considers herself blessed to have grown up in a community where she felt like she had enormous support and wants to provide that to others.
"It strikes me that some girls, some kids, don't grow up with that.  So that's where I got this idea for wanting to provide a place for young girls to be active, to make friends; come to the run club no matter what kind of runner they may be, no matter what experience they may have, and to know that there's a place where they fit in, belong and that there are people cheering for and encouraging them."
So much of running is mental, says Blankenberger and while the physical aspect has obvious benefits, the mental side of things can easily bridge into your everyday life.  Telling yourself, while it may be hard, "you can do this" and learning to power through effortlessly translates into a mantra you can use in your personal life.  Continuing to show up and being ready to "toe the line" applies to routine daily tasks and are invaluable refrains, Blankenberger says can benefit everybody.
Last year's program success allowed the club to donate $500 in total to the Carmi-White County Track and Field program as well as the NCOE Track and Field program.  Coming up Monday, the club will hold an informal track meet at the CWCHS track.
There are now 3 different age groups for youngsters entering 2nd grade through high school and they meet on select Mondays and Thursdays.  You can find the form to sign up here or you can call Blankenberger directly for more information at 618-384-6130.