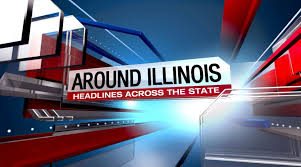 MARCH TAXES
Even as part of the month the state was under a stay-at-home order imposed by Gov. J.B. Pritzker, the state still saw revenues increase by $174 million. The state's non-partisan government forecasting group says that it may be surprising given the economic conditions, but it illustrates the lag in activity and the actual performance. The group's revenue director said the report should not mislead people that the impacts of COVID-19 are unavoidable.
GUN SALES
Illinois State Police officials provided updated numbers of firearm transfer inquiry reports on Thursday. Since March 13, ISP's Firearms Services Bureau has received 49,342 inquiries. That's up from 38,929 requests announced from March 13 to March 25, and up from 18,980 inquiries from March 13 to March 18. Some say gun buyers are waiting up to 14 days to get their firearms from the dealer.
LIBERTARIAN GREEN CONCERNS
Illinois Libertarians and Green party members are suing the state to try and find signature-gathering requirements to get on the November ballot unconstitutional amid the coronavirus pandemic. Illinois' non-established political parties have to get a much higher threshold of signatures than established party candidates. The group argues in a lawsuit the requirement for them to get 25,000 signatures in the next few weeks is impossible as the state is under a stay-at-home order.