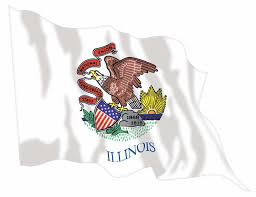 HOSPITAL CAPACITY
This week is expected to be a tough week in the battle to fight COVID-19 in Illinois. The state starts with 58.2 percent of all hospital beds being used. Of all beds, 9 percent are occupied by a COVID-19 patient. 64.5 percent of ICU beds are occupied. Of all ICU beds available, 42.5 percent are occupied by a COVID patient. And about 35.5 percent of the state's ventilators are being used. About 29 percent of the state's total ventilators are being used by COVID-19 patients.
MASKS
The U.S. Centers for Disease Control is recommending you wear a cloth covering over your face in an effort to decrease the chance of spreading or contracting the novel coronavirus when going out in public. While President Donald Trump says he won't be wearing a mask, saying it's a recommendation and not mandatory, Illinois Gov. J.B. Pritzker walked into this daily press briefing Sunday wearing a mask. He removed it before he began speaking.
BANKS AND MASKS
While people are encouraged to wear masks in public, the Illinois Bankers Association says each bank will have their own policy whether masks are allowed. And while some banks have closed their lobbies during the crisis, others do have lobbies open. Before the COVID-19 pandemic began, many banks didn't allow masks in lobbies. The bankers group says drive up, ATM and online banking is still available.
FIRST RESPONDER CHILD CARE 
First responders in Illinois on the frontlines of the fight against COVID-19 will be able to have some, if not all, of the cost of child care covered by the state's Child Care Assistance Program. Gov. J.B. Pritzker made the announcement on Sunday. He said child care facilities closed during the stay home order can apply with the state for an emergency child care facility permit.
TRUMP vs. PRITZKER 
In announcing Illinois will be getting 600 ventilators from the federal government, President Donald Trump said Gov. J.B. Pritzker isn't performing well. Trump said Pritzker likes to complain, despite the federal government sending materials to the state and the U.S. Army Corps of Engineers building out McCormick Place in Chicago as an alternative medical facility. Pritzker has criticized Trump's response to the COVID-19 pandemic for weeks.