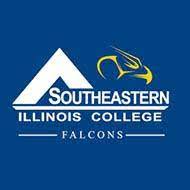 Aug. 2 & 4 – 1:00-3:30 p.m. – New Student Orientation will be held at SIC's Learning Commons located on the first floor of A Building. Students will receive their student ID/library card and a guided tour of SIC's campus. They will learn how to access online their classes and SIC's TRIO program. They will also receive assistance with their student email, MySIC, and TxtSIC. Attendance to one of these sessions is strongly encouraged. RSVP is requested, but not required to attend. To sign up, please contact our Admissions Office at (618) 252-5400 ext. 4120.
 Aug. 8 – 10 a.m. – SIC's Workforce and Illinois Small Business Development Center will be hosting a free QuickBooks Frequently Asked Questions and Q& A Session Webinar. For more information, please visit ilsbdc.ecenterdirect.com/events?centerid=55 or contact Arla Murphy at arla.murphy@sic.edu or 618-252-5400, ext. 2312.
 Aug. 8 – 10 a.m.-12 p.m. – SIC's Lady Falcons Softball team will host their 2022 Pitching and Catching Camp at SIC's Falcon Field. Ages 5 to 18 are welcome. The cost is $35 per player. To pre-register, contact Head Coach Maggie Calcaterra at (618) 322-6012 or by email at m.calcaterra@sic.edu.
 Aug. 10 – The Ella Elizabeth Hise Museum of Regional Art is currently taking submissions for their next main gallery show, Regional Painters Exhibit. The deadline for submissions is Wednesday, Aug. 10 with selections being made by Aug. 12. Painters are encouraged to submit up to two works. Considerations will be open to all subject matters and styles of painting. The online submission form can be found at sic.edu/hisemuseum. For more information, email hisemuseum@sic.edu or call 618.252.5400 ext. 2577.
 Aug. 15 – Fall semester begins. Students wanting to register should schedule a visit with an advisor (advising@sic.edu). Classes offered can be found at sic.edu/course-schedule. Current students can also register on MySIC.
 Aug. 15, 10-11 a.m. & 2-3 p.m.; Aug. 16, 11 a.m.-12 p.m. & 4-5 p.m. – Fall Online Class Orientation will be conducted in person or live online via Zoom. Visit www.sic.edu/oso for locations, links, and details. For more information, email online@sic.edu or call 618-252-5400 ext. 2265.
 Aug. 21, 8:30 a.m.-4:30 p.m. – SIC will host a Mental Prep Skills Camp for high school sophomores through college students in any sport. Camp will be held in the B126-West Lecture Hall on the Harrisburg Campus. Topics include overcoming adversity, identifying and using strengths, goal setting, influence of social media, and more, with guest speakers. Cost is $45 and includes lunch and a T-shirt. To register or for more info, contact m.calcaterra@sic.edu or call 618-252-5400, ext. 2212.
 Aug.23-24, 4-6 p.m. – Auditions for Charlotte's Web will be held in the SIC Theatre. This audition is for college students and older. Prepare a 1-minute monologue. The public performance will be held Sept. 30 at 7 p.m. Contact Gareth York:  gareth.york@sic.edu or 618-252-5400, ext. 2485.