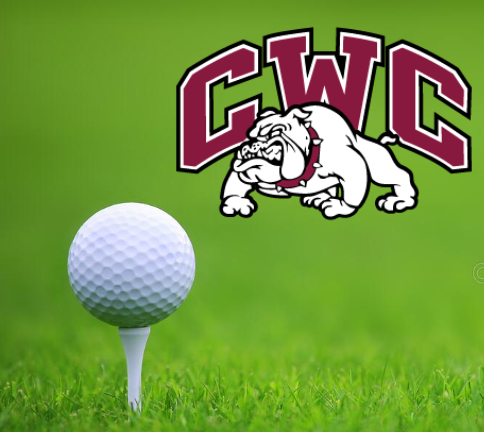 Carmi-White County sophomore Ava Shiever traveled to Salem on Monday for the IHSA 1A Golf Sectional. With over 80 golfers participating, Shiever had to place in the top 10 to advance to the State Tournament, a tall task for a sophomore. 
Shiever would finish the day with a 99, placing her right in the middle of the pack.
"Ava worked really hard today," said CWC head coach Trey Mason. "I think she learned a lot that she can take with her and get back here next year." "She has the game to take it up a notch or two so, and I have no doubt that she will return."
Congratulations to Ava Shiever and all of the CWCHS Golfers on a great 2022 season.
Mt. Carmel's Madi Young won the sectional with a 74, while the Golden Aces as a team won the sectional by 30 strokes. Finishing with a 301. 
Here are the rest of the results from Monday's Sectional at Salem:
Mt. Carmel – 301

Massac County – 331

Columbia – 349

Highland – 367

Salem – 369

Marquette Catholic – 377

Waterloo – 386

Fr. McGivney Catholic – 395

Breese Central – 396

Goreville – 409

Zeigler-Royalton-Christopher – 412

Hamilton County – 417
Advancing Teams:
1 – Mt. Carmel
Madelyn Young – 74
Emily Gottman – 75
Lillian Gottman – 75
Miley Kennard – 77
Maria Kennard – 78
Zeme Moore – 83
2 – Massac County
Elise Coakley – 78
Olivia Heine – 79
Josie Walker – 80
Katie Frazine – 94
Hannah Heine – 99
Wilke Armstrong – 99
3 – Columbia
Mae Descher – 84
Avery Arendell – 86
Annie Schrader – 87
Sabrina Leingang – 92
Ashley Behrmann – 97
Julia Foster – 99
Advancing Individuals:
Chananya Domethong

(Centralia) – 74

Sarah Hyten (Fr. McGivney Catholic) – 75

Reese Kite (Waterloo) – 78

Sydney Coziar (Highland) – 81

Laura Boston (Litchfield) – 83

Calli Smith (Waterloo) – 84

Frankie Nicholes (Harrisburg) – 84

Addison Laramore (Althoff Catholic) – 86

Brynn Stiegman (Nashville) – 86

Makinzie Mann (Salem) – 86