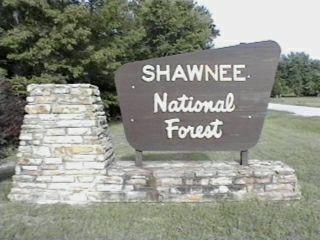 Harrisburg, March 24, 2021— The U.S. Forest Service and Illinois Department of Natural Resources Fire crews will be cooperating to conducting a prescribed fire on Wednesday, March 24, weather permitting.
The Drury Creek East Prescribed Fire Unit is about 430 acres on portions of Giant City State Park, Shawnee National Forest, and private lands west of Shiloh Road. If winds or other elements change, burns will be postponed, and possibly other burns may be conducted instead.
Prescribed fire, often called a controlled burn, has many benefits including helping maintain healthy forests and the native plants and animals they support. A prescribed fire is a planned event that is overseen by trained and equipped personnel. The agencies carefully monitor smoke being generated during a prescribed burn. Members of the public can expect the bulk of smoke to be visible in mid to late afternoon and dissipate before dark.
To learn more about prescribed burning and its benefit in restoring southern Illinois forests visit these websites: https://letthesunshinein.life/  and https://www.fs.usda.gov/land/shawnee/landmanagement.
To download a list and map of planned burns for Shawnee National Forest lands visit: https://www.fs.usda.gov/main/shawnee/fire.