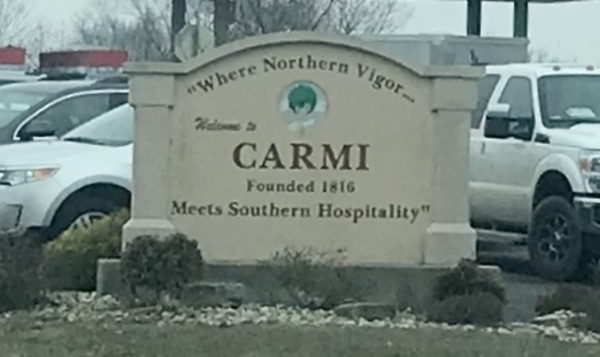 Merle Norman Cosmetics & Boutique is closed for business through Tuesday, April 7th.   
 Although the doors are not open, they will do their best to meet the needs of their customers during this time.     If you need to get Merle Norman or other merchandise, please email johaley@frontier.com or Facebook Messenger message Merle Norman Carmi.
They will make arrangements to meet curbside, deliver or mail to you. 
The Guardian Center is closed. If you have an emergency, please contact your local law enforcement.
Slay's Restoration is still open and still helping everyone with water, fire or mold losses.
Slay's Restoration has the resources and equipment to come in and disinfect any businesses, churches and schools for the COVID19 virus if needed.  You may contact them directly at 618.384.8482 or at the office at 618.382.3149.  They will accommodate all they can to help everyone out during this time.
Botsch & Associates, CPA's are continuing to work to provide professional tax and accounting services to their clients.
Office hours are:       8:00 – 5:00 Monday-Friday                          8:00 – 2:00 Saturday
The date to file individual income tax returns and make the payments due has been moved to July 15, 2020.
Botsch & Associates, CPA's would prefer clients go ahead and let them prepare your return prior to April 15, 2020 if possible. Even though they prepare your tax returns prior to April 15, if you prefer to wait until July 15, 2020 to have them transmit your return to the Internal Revenue Service, they can accommodate that. Some states have yet to determine when to file and pay your 2019 state income tax.
Please remember, there will be many receiving refunds. That is part of the reason they want to continue working to complete your tax returns so you have additional funds available during this pandemic.
They will make themselves available to pick up and deliver your income tax information and completed tax returns. If you would rather not come in the office, you are welcome to give them a call at (618) 382-4151 when you are out front and they will come out to your vehicle to pick up what you are bringing to them.
The Courtyard is not open to the public at their brick & mortar store, but they are willing to help a customer get a gift, coffee, or whatever the need. Just contact Hyla Lamp at (618) 384-8465 or message her personally or on the Facebook page. They can meet you curbside or try to deliver.  And they can still deliver gifts to local funeral homes.  For your shopping convenience, they have still been posting on fb, but they're happy to announce they've also launched our website www.courtyardstyles.com. It's easy to use and they encourage you to shop that way.