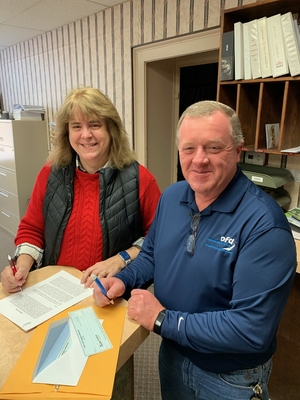 County Clerk Beth Sell says she won't run for re-election.  With that, she is endorsing one of her own in the office for the job.  Sell has worked in the County Clerk's office in some capacity for two dozen years.
In 2018 when she came back, she announced her run for the job that Paula Dozier was retiring from earning Paula's support.  She says after being home for a few years, she realized she really enjoyed it and that's the reason she's hanging it up after only one term.  Kayci Heil who has worked in the office for the past decade recently announced her intention to run for the office and Sell says she's the right choice.
We reached out to Heil for comment, but she's on vacation down in Gatlinburg and we haven't been able to connect.  There's still plenty of time before that election heats up.  The 2022 general election is planned for November 8th, 2022.