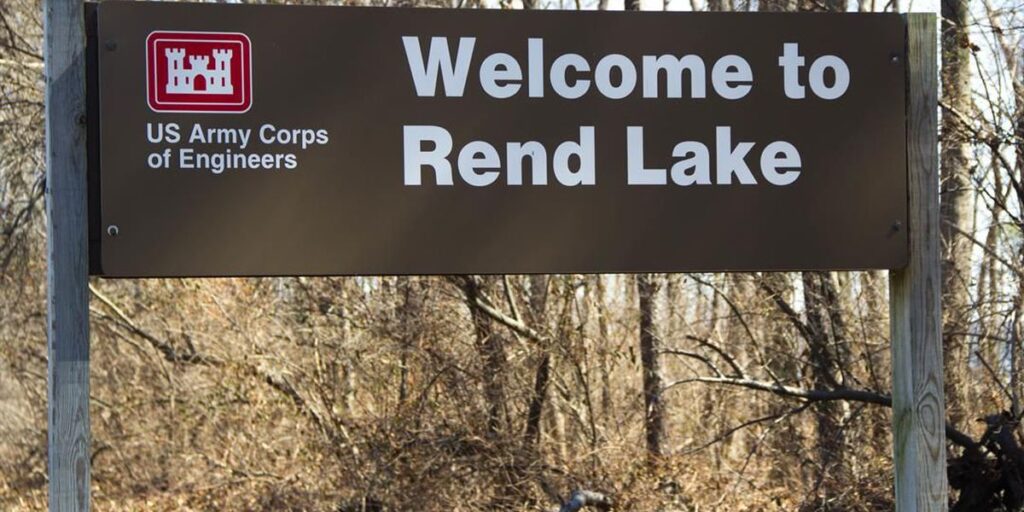 Rend Lake – The treasure hunt of the summer continues as Rend Lake College and the U.S. Army Corps of Engineers partner for a third year to bring safe adventures to local children with the return of the Search for the Science Stones on Sunday, June 7.
This outdoor scavenger hunt is the perfect activity for families seeking to get out and enjoy nature this summer. The Search for the Science Stone is a 10 week educational treasure hunt that encourages youth ages 6-15 and their families to explore Rend Lake while searching for painted rocks. Each week that an explorer participates in the search, they have the opportunity to enter their name in the grand prize raffle – a 12 credit hour scholarship to Rend Lake College. Additionally, the explorer who finds the hidden stone receives the prize of week.
With approximately 20,000 acres of land and opportunities to search until August 2, there is always a perfect time to get involved in the treasure hunt of the summer! This year given the need to make accommodations for everyone's safety, some details have changed. Potential hunters should "like" the Rend Lake Project Office/Visitor Center Facebook page to stay up-to-date with information. Below are some general guidelines
· Visit the Rend Lake Project Office/Visitor Center Facebook page every Sunday at 9:00am (beginning June 7) to register for the week and see the first clue. Each week an explorer wishes to participate in the search, they will need to fill out the short registration form included with each clue posted on the Facebook page.
· For 10 weeks, clues will be posted on Sunday, Tuesday, Thursday, and Saturday. The first clue will give participants a general idea of where the stone is hidden, and as the week progresses the clues will become more specific.
· After reading a clue, go out and begin your search! Just remember to follow CDC guidelines for staying safe!
· The intrepid hunter who finds the stone will send a picture to the Rend Lake Project Office/Visitor Center Facebook page to be awarded their prize at a later date!
If your family enjoys exploring, deciphering clues, and solving mysteries then this is the summer activity for you! Learn more about the Search for the Science Stones by visiting our Facebook page at facebook.com/rendlakeusace or search "Rend Lake Project Office/Visitor Center."