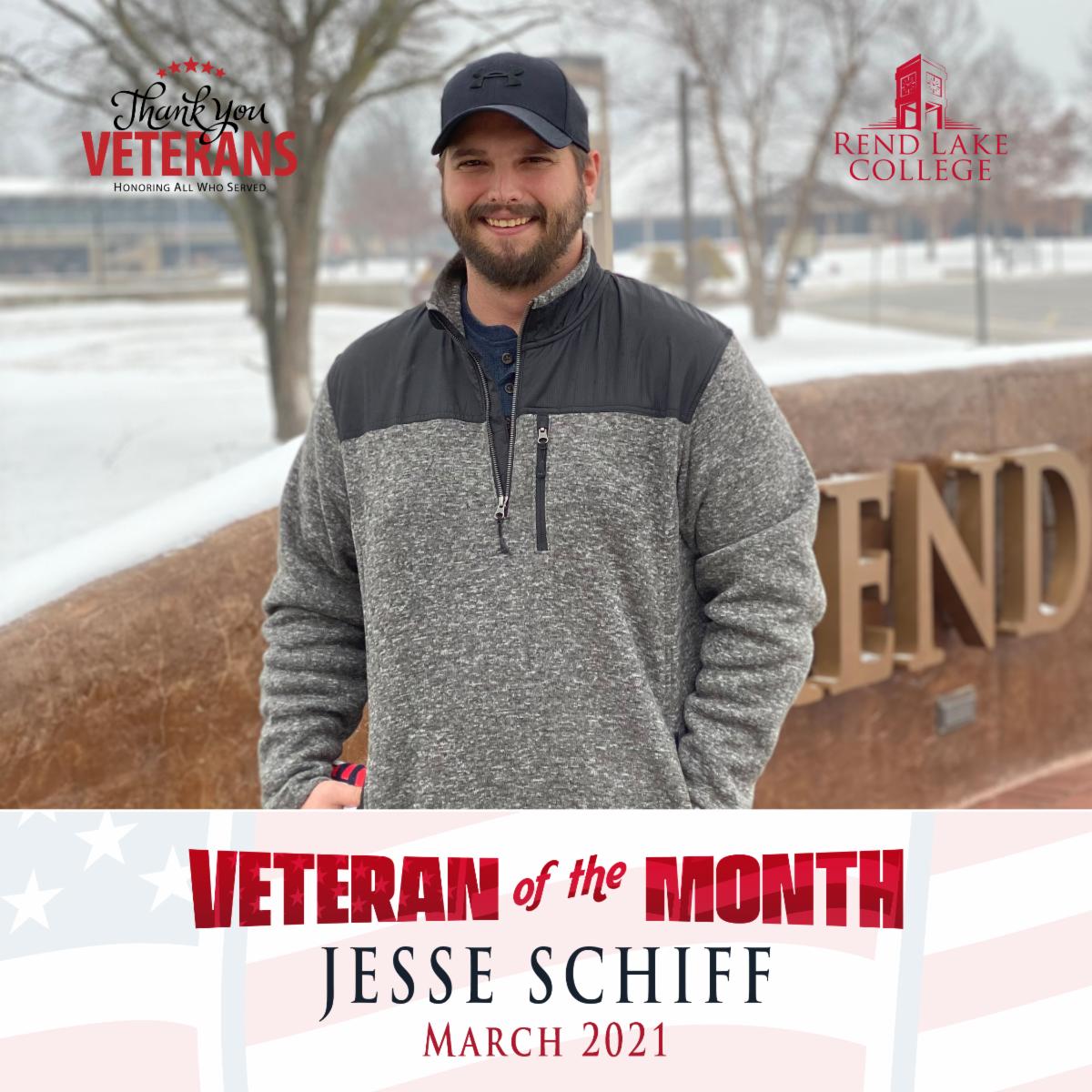 Jesse Schiff of Christopher has been named the March 2021 Rend Lake College Veteran of the Month.
Schiff served in the US Marine Corps from 2007 to 2013. He currently has a 4.0 grade point average and was named to the President's List for the Fall 2020 semester.
Schiff had previously enrolled in college but he decided to enlist after discussing it with his family. His time in the service helped him become more disciplined and focused.
"The military prepared me for college through hard work and dedication," Schiff said. "Here at Rend Lake College, I am just getting my generals. But in the military I flew on many planes and loved flying. This led me to wanting to be a pilot and what I plan to study after I transfer from RLC."
After he graduates, Schiff plans to transfer to Southern Illinois University to study aviation. In his spare time, he likes to build computers and attend his sons' Ninja Warrior competition.