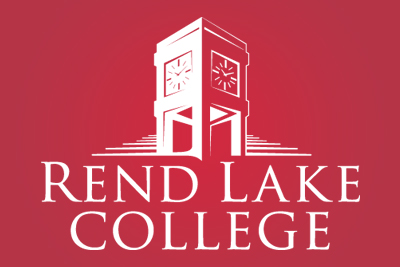 INA, Ill. (Aug. 11, 2020) — Rend Lake College students will see expanded Wi-Fi internet access on campus after the college was awarded a Career and Technical Education Improvement Grant.
The Illinois Community College Board announced RLC as the recipient of $88,027 to help expand Wi-Fi capabilities on campus. RLC was one of 21 community colleges in Illinois receiving funding, according to ICCB.
RLC took the initiative to better serve the needs of students who have inadequate internet access. The college's goal is to improve retention rates and reduce barriers for students in the Southern Illinois region.
"During the spring semester when campus was closed and classes were remote, we found that we serve an abundance of CTE students who have limited internet services," said RLC Associate Vice President of CTE and Student Support Kim Wilkerson. "We hope this expansion will allow for students to have access to internet services if we are again remote or if they are on campus for classes and find they need more access."
The bolstered Wi-Fi services will allow students to gain internet access in all RLC parking lots on the main campus along with extending services to CTE labs that had limited or no connection. The grant will also help fund the addition of solar-powered charging stations and ADA outdoor work areas around campus. While the grant does focus on CTE students, any enrolled RLC student can access the Wi-Fi network for free.
RLC offers dozens of Career and Technical Education programs and has helped advance hundreds of students to promising careers in their respective fields. These programs offer people an opportunity to enter skilled, in-demand job markets during a time when the unemployment rate is high due to the ongoing COVID-19 pandemic.
"This funding will support student success in high-need industries, including information technology and education," said Dr. Brian Durham, executive director of the ICCB. "The grants allow colleges to make a significant investment in advising, coaching, and mentoring CTE faculty and students, at a time when the need for a connection between teachers and students is paramount."
ICCB granted $1.7 million in funding to 21 Illinois community colleges. CTE grants are funded through the federal Strengthening Career and Technical Education for the 21st Century Act.