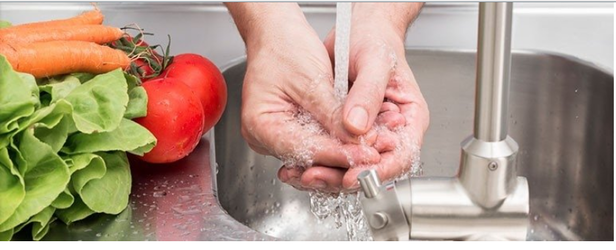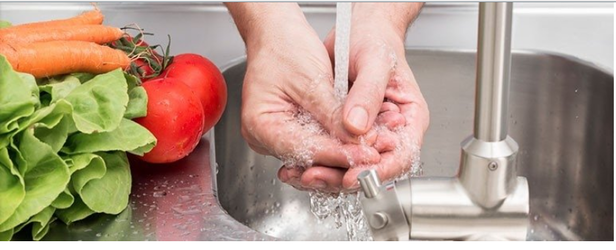 INA, Ill. (Oct. 27, 2020) — Get all the training you will need to work in the food service industry at an upcoming course offered at Rend Lake College.
RLC's Community and Corporate Education Division will offer Food Sanitation where students will learn the proper practices and procedures of handling food in the service industry. The course, taught by Culinary Arts Associate Professor Jeff Fairbanks, covers how to identify the causes of food-borne illness, identify and apply correct procedures for cleaning and sanitizing, recognize problems and potential solutions associated with facility, equipment and layout, and understand the Illinois code related to food service establishments.
The course also prepares participants for the ServSafe exam for management and sanitation training, which may be necessary to work in the restaurant business in Illinois depending on your role. The exam will be at the end of the second session. Students are asked to bring a photo ID to class and the ServSafe Essentials textbook (ISBN# 9780133883602) is required and available at the RLC Bookstore or online.
The class will take place 8 a.m.-5 p.m. on Saturday, Nov. 14 and Saturday, Nov. 21. The class costs $180, which includes the price of the exam voucher. The class is located in the Rend Lake College Advanced Tech Center, Room 156 on the Ina Campus.
To sign up visit, rlc.coursestorm.com or contact Community and Corporate Education at 618-437-5321, Ext. 1714, or 
[email protected]
.