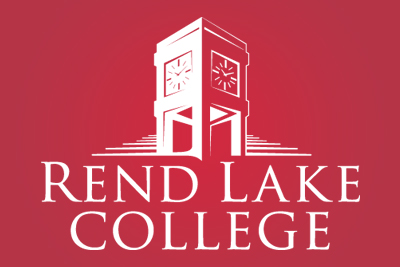 INA, Ill. (Oct. 13, 2020) — The Rend Lake College Nursing Program has been granted its initial accreditation by the leading authority for nursing education.
The Accreditation Commission for Education in Nursing granted RLC accreditation to its associate nursing program during its Board of Commissioners meeting in September.
"Being accredited ensures quality standards to produce highly qualified nurses," said Dr. Susan Wiley, Director of RLC's Nursing Program. "Accreditation will create a culture of continuous improvement as nursing evolves."
While RLC has always offered quality education in the nursing field, accreditation does afford the program several benefits. ACEN accreditation is required for many nursing admissions programs for students looking to further their education. It is also required by some state regulatory agencies. Accreditation can help RLC improve student recruitment and keep up to date with changes and improvements in the medical field. Students may see increased eligibility for state and federal financial support and have increased career opportunities.
"ACEN accreditation ensures academic quality standards," Wiley said. "This rewarding journey that the nursing faculty achieved was a monumental process of improvement in streamlining academic quality standards."
RLC applied for candidacy for ACEN accreditation in February 2018. The Nursing Program was granted "candidacy" status in March 2019 until achieving initial accreditation this fall. During this period, RLC faculty worked on program enhancements and curriculum improvements.
"The ACEN accreditation process is rigorous," said RLC Dean of Allied Health Bria Robinson. "The nursing faculty worked diligently during this process to gain this status. Receiving this achievement shows their dedication to the program and to the students."
RLC's Nursing Program underwent a peer evaluation by ACEN to achieve this status, which occurred in March. RLC's accreditation status will last through Spring 2025 when the next peer evaluation and site visit will take place.
"We look forward to continued successes for your nursing program. On behalf of the Board of Commissioners, we thank you and your colleagues for your commitment to quality nursing education," ACEN Chief Executive Officer Marsal Stoll wrote to the college.
The ACEN is recognized as an accrediting body by the U.S. Department of Education and by the Council for Higher Education Accreditation. ACEN is also one of the largest — and the oldest — specialized accrediting agencies, accrediting nursing programs throughout the United States and internationally.
RLC's Nursing Program is designed to prepare nurses who can give quality nursing care to clients and function as members of nursing and health care teams. To learn more about RLC's Nursing Program, or to apply, visit rlc.edu or contact RLC's Allied Health Division at (618) 437-5321 Ext. 1251 or 
ah_info@rlc.edu
.