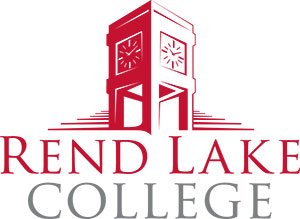 Mark your calendars for a virtual concert featuring the musical talents of three area community colleges.
"Collaborative Hope" will premiere on Thursday, April 8, at 7 p.m. on YouTube. The pre-recorded event will feature four choirs from Rend Lake College, Southeastern Illinois College and John A. Logan College.
RLC Music Professor Sara Alstat-Sanders said how the idea came together was through personal introductions. She said she had SIC choir director Clinton Cory Garmane in class when he was a student at RLC. Garmane's friendship with JALC choir director Carlyn Zimmernan made the final piece of the connection complete.
The collaboration between the choirs allows for a richer sound since there are able to have more members involved.
"It is a bigger and better thing if we can do it all together," Alstat-Sanders said.
All choirs will sing "Hope Is the Thing With Feathers," "Amazing" and "Nothin' Gonna Stumble My Feet."
The choirs will then have their own individual song selections. The Rend Lake Concert Choir will perform "Set Me As a Seal," which is a biblical text from the book Song of Solomon. The SIC Concert Choir will sing "Till We Meet Again." The song "How Can I Keep From Singing" will be performed by the JALC Concert Choir while the JALC Chamber Choir will sing "While I Breathe, I Hope." Brandyn McGhee will be in charge of audio and video editing.
The concert offers a great opportunity to safely enjoy music from local college students, all from the comforts of home. Other concerts from the RLC music program are to be announced at a later date.