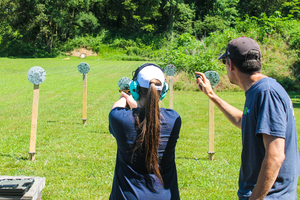 From Valinda Rowe:
The Carmi Rifle Club, a not for profit organization in Carmi, Il, will be hosting its annual Fall open house range weekend Saturday & Sunday, Oct. 16th-17th. The range will be open for shooting all day both days. This is a great time to come sight in your hunting guns! The range will be open to the public at no charge. Bring your own targets and please clean up after.
The big hotdog roast/campfire will be Saturday evening 6 pm! Hot dogs and buns provided – bring your favorite side dishes/desserts/chips! Come see our range, we're very proud to provide a safe, clean range for our community to enjoy!
The club is located north of Carmi at 1576 Co. Rd. 1250 E, Carmi, IL, just off Illinois Highway 1. For more information, contact Mike Rowe at 618-963-2788.