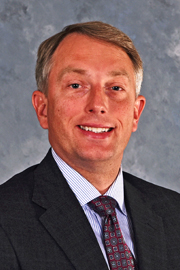 Illinois House Democrats passed a massive criminal justice overhaul bill in the waning moments of the 101st General Assembly Wednesday. Amendment 2 to House Bill 3653 passed by a slim margin of 60-50 votes after only being compiled in the middle of the night.
The legislation contains cuts to public safety budgets, while opening up officers to punishment and personal liability for unsubstantiated or unverifiable complaints. However, perhaps its worst component according to State Representative Patrick Windhorst (R-Metropolis), it allows many potentially violent felons to avoid being held in custody.
Also aggravating to the House Republicans was the fact they were unable to pose questions to the bill's sponsor, debate was cut off, and a vote was taken when it was convenient for the majority party to receive the needed votes for the bill to pass.
Windhorst was one of only 2 House Republicans allowed to debate the bill on the floor.  He says the bill goes too far and came too late.   He also said the process was terrible.