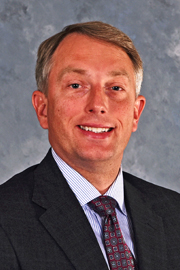 The Illinois House Republican caucus recently revealed their new comprehensive platform called Reimagine Illinois. It is a four-point plan to end the culture of corruption, restore responsible fiscal leadership, grow jobs and opportunity, and ensure public safety in the State of Illinois.
The plan outlines House Republicans' priorities for the 102nd General Assembly and asks Illinoisans to 'Reimagine' their State government if certain public policy goals are met.
Imagine an Illinois where corruption isn't making headlines and lawmakers are held accountable. Imagine an Illinois with a clean, honest, transparent State government.
Imagine an Illinois where leaders take their fiscal responsibility seriously, watching every penny instead of raising taxes, increasing spending, and piling up debt year-after-year.
Imagine an Illinois where every community has good paying jobs and access to healthcare and educational opportunities that work for all students.
Imagine an Illinois where all neighborhoods are free of senseless violence and our streets are safe places for our kids to grow up.
Reimagine Illinois consists of four components, each of which includes a list of introduced bills to reflect those initiatives:
Ending the culture of corruption
Responsible fiscal leadership
Growing jobs and opportunities for our families
Ensuring public safety
State Representative Patrick Windhorst (R-Metropolis) was one of a group of House Republicans who spoke out about the plan today.   Windhorst said that responsible fiscal leadership needs to be shown in the budget making process.   Attached are comments from the Representative.