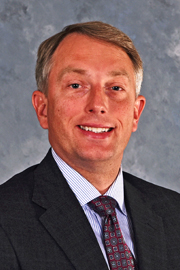 New rules pushed through the House today by the majority party continue to shut out representatives in the minority, and the millions of constituents they represent.
While as Speaker of the House, Mike Madigan repeatedly put rules in place to stifle the voices and opinions of those in the minority party.  Today House Democrats voted to keep those rules alive.
State Representative Patrick Windhorst (R-Metropolis) said today legislators had an opportunity today to change the way we operate so that all Illinoisans could finally be represented. Instead, we have two more years of complete control of the legislature by a few, selected members.
House Republicans had offered positive changes for House rules to ensure all members' constituents would have a voice in their government:
·        Ensure rights of Members to have their bills called in Committee
·        Require notice to the Members and Public on what will be up for action in committee and on the Floor
·        Create a waiting period for Floor Amendments, Concurrence and Budget Bills
·        Increase the ability of members to debate legislation on the House Floor
None of these proposals were accepted.