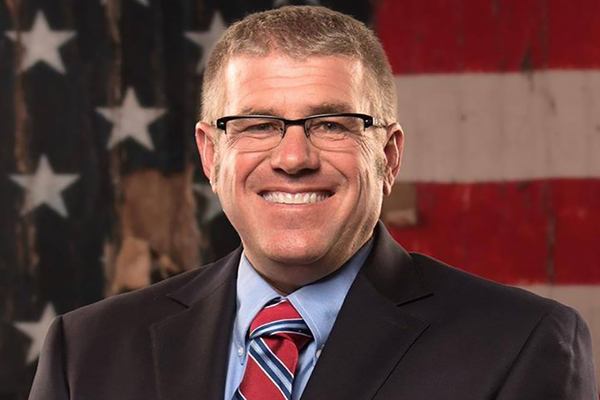 Louisville – State Rep. Darren Bailey is confident the law is on his side in regard to his lawsuit opposing Governor J. B. Pritzker's continuous 'stay at home' order, which the Governor announced April 23 he will extend for another 30 days past the current April 30 deadline established in his previous Executive Order (EO).
Rep. Bailey said a story which first appeared publicly on the Edgar County Watchdogs website, which offered up an internal memo of the State's Attorney Appellate Prosecutor' Office, indicates there are serious doubts inside that judicial agency as to the legality of Pritzker's Executive Orders.
This judicial agency provides training and support for local state's attorneys on "constitutional, statutory and case law issues. The internal memo, written by David J. Robinson, who holds the position of Chief Deputy Director of the State's Attorney Appellate Prosecutor's Office, states:
"My research leaves me less than confident that a reviewing court will hold that the Governor has the authority close businesses, bar attendance at church services and assemblies in excess of ten citizens (particularly if they are assembling to redress grievances)".
"And finally, the Act appears to provide the Governor a maximum 30-day window. 20 ILCS 3305/7 (West 2018}("Upon such proclamation [of a disaster], the Governor shall have and may exercise for a period not to exceed 30 days following emergency powers . . .")
"There's an old proverb, 'Right makes might,' and in the suit I brought against the Governor what is right and true should prevail," said Bailey (R-Xenia). "My lawsuit asks the court to find that Gov. Pritzker overextended his delegated power by issuing additional 'stay at home' orders after his 30-days of emergency powers expired on April 8th, 2020." The judicial agency, being the State's Attorney Appellate Prosecutor's Office, seemingly agrees with my legal position.
The lawsuit is scheduled for a hearing on Monday, April 27 at 1:30 P.M. in the Clay County Circuit Court.