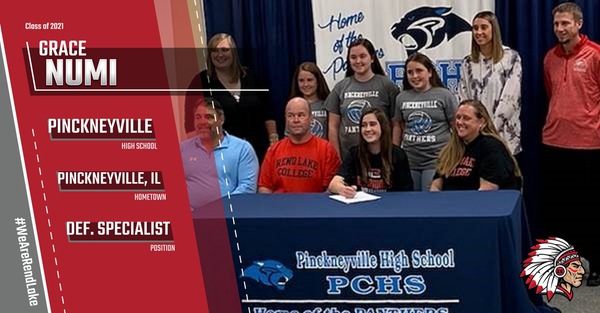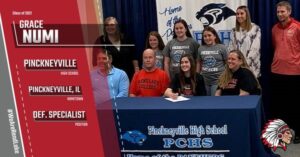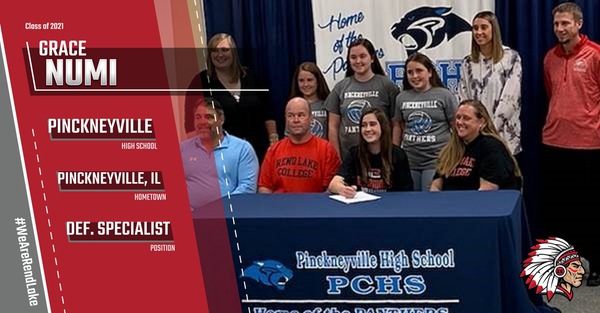 INA, Ill. (Dec. 7, 2020) — Pinckneyville volleyball senior defensive specialist Grace Numi has signed her Letter of Intent to play at Rend Lake College in the 2021-22 school year.
As a junior, Grace earned the Hustle Award and played a significant role in the historic season for Panther Volleyball which included a 30-9 record ending in the Sectional final, after winning titles in the River-to-River Conference Preview Tournament, the Fairfield Tournament, River-to-River Mississippi Division Conference, and Regional Tournament.
Still looking forward to her senior season at PCHS, Grace plans to complete her General Studies at Rend Lake College before transferring to a 4-year university, playing for the Warriors and Head Coach Reggie Bateman in the Great Rivers Athletic Conference.
For more information, contact RLC Volleyball Coach Reggie Bateman at 
batemanr@rlc.edu
 or call 618-437-5321 Ext. 1250.