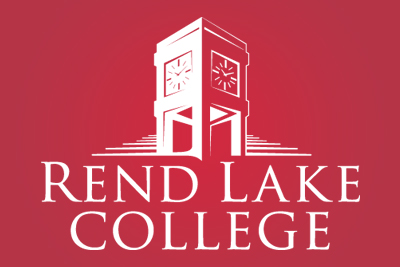 INA, Ill. (June 30, 2020) — With the Fall 2020 semester weeks away, Rend Lake College has a plan in place for instruction during the ongoing COVID-19 pandemic. Visit 
rlc.edu/fall2020
 for full details, as well as how to enroll and start the process for advisement and financial aid.
"Rend Lake College leadership has put an immense amount of work into planning a safe learning environment for students this upcoming semester," said RLC President Terry Wilkerson. "We are going to continue our efforts to provide a top-quality education while staying in compliance with health guidelines."
This plan is subject to change at any time as the college monitors the COVID-19 situation. RLC will continue to follow guidelines from the Centers for Disease Control and Prevention, Illinois Department of Public Health, and Illinois Community College Board. That means practicing social distancing, wearing masks, offering wellness checks and other measures to help prevent the spread of the virus. Student account balances for the fall semester are due July 15. Fall textbooks and supplies may be ordered online beginning July 20. If at any point Illinois reaches Phase 5, consideration will be given to lift restrictions.
"There have been and will continue to be challenges during this unprecedented time, but RLC faculty and staff are committed to finding solutions and resources to help our students succeed," said RLC Vice President of Instruction and Student Affairs Lori Ragland.
What will instruction look like? Fall classes will begin as planned in an online, remote or hybrid format. Students will not be on campus the first two days of the semester — Aug. 17 and 18 — to allow time for faculty direction via Canvas — the college's online learning platform. A majority of the hybrid options are for courses where hands-on learning is a necessity.
"We are placing a high priority on those curricula that rely heavily on face-to-face components and have attempted to accommodate those needs," Wilkerson said.
Types of courses:
Online courses — These follow the traditional 16-week schedule. A majority of lecture classes will be entirely online. Additionally, several lecture/lab courses have been approved for online delivery. Instructional materials, videos and assignments will be posted in Canvas with completion deadlines.
Remote courses — These courses will be conducted online where students meet virtually for instruction via Zoom at a scheduled time and date.
Hybrid courses — All courses that feature a face-to-face component will be offered as 12-week courses. A percentage of the class will be taught online while another percentage will be in-person in a lab environment. How much of the class is taught face-to-face depends on the specific course. The 12-week classes begin Aug. 17 and end Nov. 6. Final exams will be held Nov. 9-13, excluding Veterans Day on Nov. 11. Students will not be allowed on campus after Nov. 13. Additionally, eight-week courses that have a face-to-face component will be changed to a six-week schedule.
"We are taking a conservative approach in order to provide some stability and consistency in preparation of another stay-in-place order. Since this would require all hybrid courses to move entirely online, students should anticipate the majority of face-to-face instruction to take place during the first eight weeks of the semester," Ragland said.
Classes are being offered in sessions. These include …
16-Week (Aug. 17 – Dec. 4)
12-Week (Aug. 17 – Nov. 6)
8-Week 1 (Aug. 17 – Oct. 9)
8-Week 2 (Oct. 13 – Dec. 4)
6-Week 1 (Aug. 17 – Sept. 25)
6-Week 2 (Sept. 28 – Nov. 6)
Intersession (Dec. 14 – Jan. 15)
Special (TBD)
What about fees and drop dates? RLC is waiving its $20 per credit hour fee for online and hybrid classes this fall. A full-time student taking a 15-hour course load would save $300 for the semester in fees for online instruction.
If the online experience is not working out, students can drop the class within the first quarter of their session to receive a full refund. Otherwise, the drop date — not including the full refund — has been extended to the final day of class.
How do I get started? To see RLC's complete plan for the Fall 2020 Semester, visit 
rlc.edu/fall2020
. You can get your college experience started in three simple steps: enrollment, advisement and financial aid. Visit 
rlc.edu/fall2020
 to learn more about signing up for classes or testing. Campus visits are still available on a limited basis by appointment. Call (618) 437-5321 to schedule an appointment. The college's summer office hours are 8 a.m.- 4 p.m. Monday through Thursday.