Mount Carmel, Ill.— On Tuesday, Dec. 8, local crop adviser, and recurrent guest speaker for WVC's ag program, Michael Wilson of Allendale, Ill. was named this year's recipient of the Certified Crop Adviser Conservationist of the Year award by the National Association of Conservation Districts.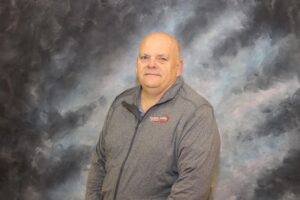 According to the NACD, the CCA Conservationist of the Year award annually recognizes a certified crop adviser who exhibits dedication to exceptional conservation delivery and customer service and has shown to be a leader in their industry. The award was announced by Natural Resources Conservation Service Acting Chief Kevin Norton during a virtual ceremony held by the U.S. Department of Agriculture.
"Wilson is a true example of NRCS's mission of delivering conservation solutions so agricultural producers can protect our natural resources and feed a growing world," said Acting Chief Norton.
A press release announcing the award states that the award recognizes Wilson's 30+ years of crop advising experience. He currently works for the Wabash Valley Service Company with a group of CCAs to reach growers here in southeast Illinois. His work includes demonstrating practices and products to increase
nutrient use efficiency, maintain or improve yield and reduce nutrient loss in the environment.
"Mr. Wilson has made significant contributions to the agriculture industry through his experience and dedication to conservation," said NACD CEO Jeremy Peters. "His work and achievements truly make him a leader of stewardship and soil health."
Several other CEOs, Presidents and representatives from other major conservation-focused groups lauded Wilson for his long-standing commitment to conservation and education. However, the comment from The Fertilizer Institute sums up the consensus quite well.
"TFI has known Mike for many years now, and it is no surprise to us that he was chosen as the Conservationist of the Year," said Corey Rosenbusch, President and CEO of TFI.
Wilson was named a 4R Advocate by TFI in 2013 for his commitment to helping growers implement the principles of 4R Nutrient Stewardship.
"Not only is he a conservation and agriculture leader, but Mike is dedicated to training the next generation of CCAs to continue the legacy of economic and environmental sustainability," said Nick Goeser, CEO of the American Society of Agronomy, Crop Science Society of America and Soil Science Society of America.
WVC is honored to host Wilson on campus as he is a regular guest speaker at the college and works to support students by hosting field trips and tours of WVSC's operations.
"Mr. Wilson is a natural teacher, and his real-world experience always elicits questions from students about how to implement these strategies in our region of Illinois," said Steve Hnetkovsky, Lead Instructor of Agricultural Production at WVC and Wilson's nominator for the award. "He is a force of nature when it comes to advocating for responsible nutrient management and stewardship of our soil."