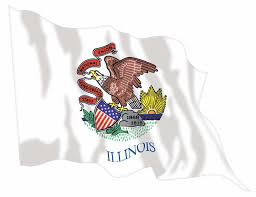 An Illinois state senator in the minority doesn't expect the legislature to hit the deadline to pass a budget with simple majorities, which could require more bipartisanship.
From all indications, the second quarter of this year is going to be ugly for the national economy. Illinois traditionally has a weaker performance than the national average, which means budgeting for the coming fiscal year could be tight.
Greg Turk, director of investments for the Illinois Teachers' Retirement System, said some big bank CEOs are predicting massive economic losses in the future for the second quarter of Illinois.
"Honestly, I don't know what to do with a negative 34 percent quarter," Turk said Wednesday. "JPMorgan is also out there with about a negative 25 percent second quarter. That obviously is going to have a dramatic impact on unemployment."
High unemployment leads to less tax revenue and increased government spending.
State Sen. Dan McConchie, R-Hawthorn Woods, said the loss of revenue from large sectors of the economy being shut down by the government calls for austere times.
"There's going to have to be a very strong push to contracting the state's obligations, shrinking the state's commitments in regards to the various types of areas just to be sure we have enough money to operate."
Because of the government-induced pause on broad swaths of the economy, Gov. J.B. Pritzker said the budget he proposed in February has been tossed aside and he was in talks with leaders about the next steps.
"We are obviously working on our end to figure out what is the revenue shortfall. What are the challenges that we're going to go through? Where do you think that we'll begin to see revenue return and trying to do estimates of that, at this moment, are very difficult."
Pritzker ordered nonessential businesses to be closed and prohibited public and private gatherings of 10 or more to slow the spread of COVID-19. He said he was taking it day-by-day on the status of his order, which goes through April 30.
McConchie doesn't expect a budget by the May 31 deadline for a simple majority.
"There's two things that happen when we don't get the budget done by the end of May," McConchie said. "One-the vote requirement goes up, as far as how many votes are necessary to pass a budget which would just demand a greater coming together than what would otherwise happen."
The other, he said, is the timeliness of getting state agencies prepared to implement the budget efficiently.
And while some have suggested passing short term budgets to get through the crisis, McConchie said his main priority will be to ensure the spending plan is a full year.