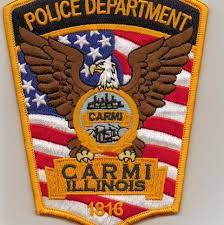 Three White County Residents have bonded out of the White County Jail after being arrested on outstanding warrants.
At around 5:30 Friday evening an officer with the Carmi PD arrested 33 year old Kristin Ott of Shipley Street on a White County Warrant Failure to Appear warrant. The original charge on the warrant was for Retail Theft in 2020. Ott paid $200 bond a $75 FTA fee and a $20 booking fee and was released.
Later Friday night 23 year old Zackary Hastings of Kerney Street was taken into custody during a traffic stop for Driving While License Suspended. He was also wanted on a White County Warrant from 2021 for Driving While License Suspended. Hasting paid $850 bond and was released a few hours later.
And on Saturday, 50 year old Owen Wilson of 2nd Street was arrested after he was found to have a revoked Illinois license and an active warrant out of Posey County. Wilson was stopped on 4th Street just  a little before 1 p.m. Bond on the Posey County warrant was set at $1,000 and $250 for the charge of Driving While License Suspended. Wilson is currently being held in the White County Jail.